Top 3 Non-Food Kid Party Favors
Top 3 Non-Food Kid Party Favors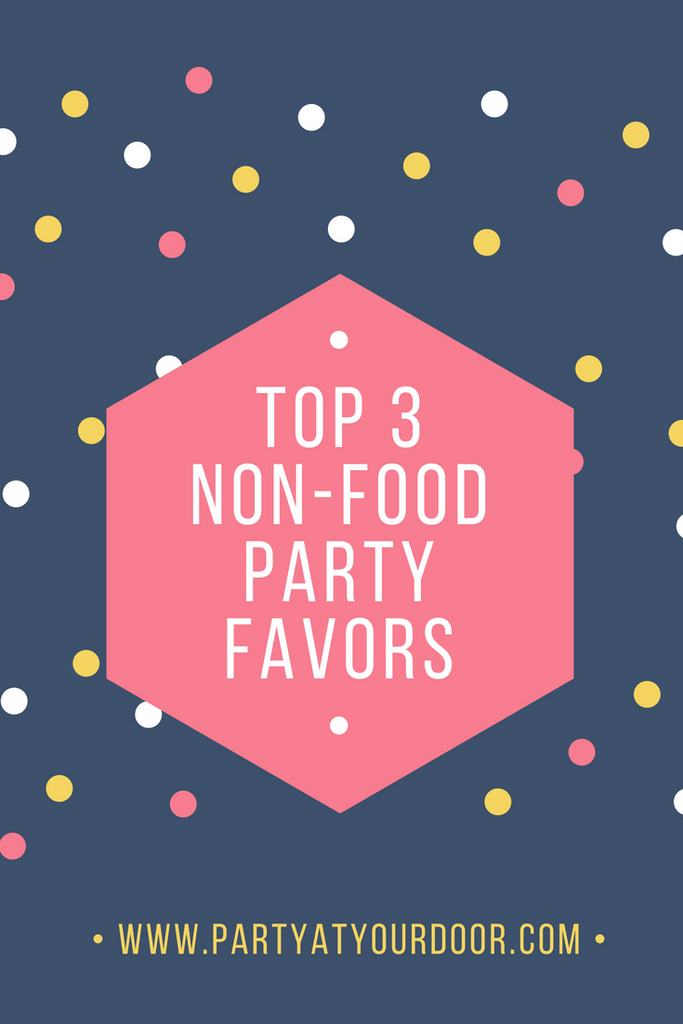 You've picked out your party date, invitation, and custom party decorations, but now you're stuck on party favors. This one always gets me, because I hate throwing candy at a kid that is already on a sugar rush from cake, but what else to give? I've come up with a few creative (and affordable and useful!) party favor options that I hope you'll love as our party guests have!
Top 3 Non-Food Kid Party Favors:
Cups - Yes, I said cups. I love that you can find adorable durable and reusable plastic cups to match just about any party theme. You can pick them up at Party City, Target, Wal-Mart, or my favorite...The Dollar Tree. For $1, your little guests not only have a cup to drink out of AT the party, but they can also take it home and reuse it time and time again. We have cups that my kids are still using 2 years after the party, these things are sturdy, and so fun! They come in so many themes (licensed and generic), you'll definitely find something to match your party decorations.

Bath Bombs - Both of my kids LOVE bath bombs. I honestly didn't know how my boy would react to them, but he adores them. Plus, as a mom, I love to entice the kids in the bath on nights where they do NOT want to bathe, with a fun and colorful bath bomb. They come in so many shapes, sizes and colors that you can find them to match any of your themed party decorations! There are dinosaur egg bath bombs, donut bath bombs, mermaid tail bath bombs, unicorn horn bath bombs, and so much more. 
Creatively Shaped Crayons - I just LOVE these. You can create (or buy) crayons in just about any shape and size, and they are such a cute little take home for your party guests. From trains and legos to dinosaurs and fire trucks to trolls,  popsicles and paw prints, there is a shape to fit all your needs. Or, if you're feeling crafty you can also make your own. Super easy and fun too!