NYE Party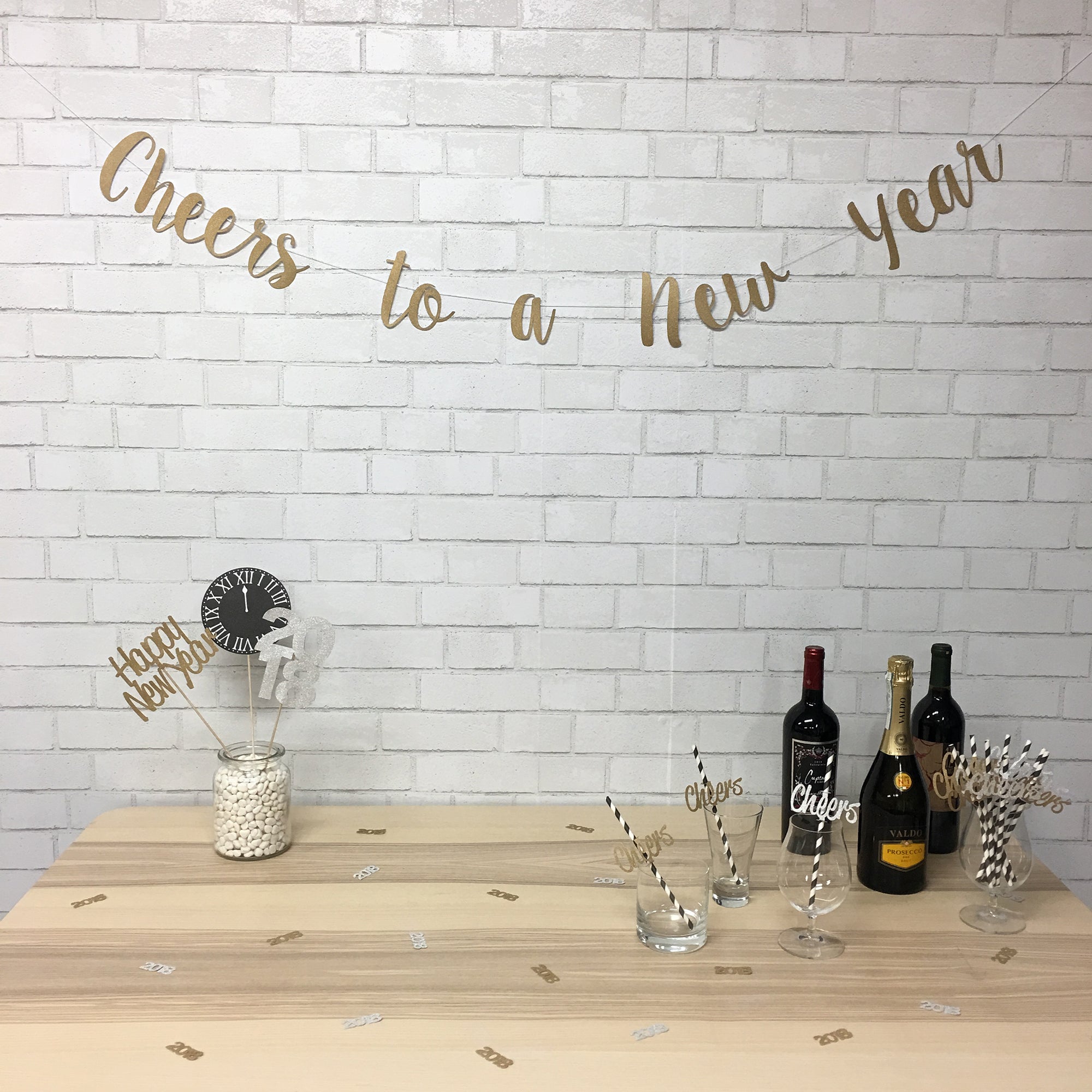 ...And A Happy New Year! 0
As we get caught up in the hustle and bustle of the Christmas season, we sometimes forget about the biggest celebration of the year-New Year's Eve! Whether you're staying in and watching the ball drop, hosting a party for your friends and family, or dressing your best and hitting the town, New Year's Eve is a time to celebrate! 
This year, we have created New Year's Eve party decorations that sparkle and shine! Choose from two different banners to suit your party's style: the more casual "Tonight We Party" banner, or the shimmery gold "Cheers to a New Year" banner that will look great as part of a backdrop for your guests to take NYE photos. Every New Year's Eve party requires something festive and bubbly to drink, and we have the perfect way to top your straws and put a little zip in your sip! These "Cheers" straw toppers are sparkly and fun, and you get a dozen with each order. To decorate your food table, or to hand out to guests as fun photo props, you'll want to grab these NYE centerpieces that feature glittery "2018" and "Happy New Year" and a clock with the hands set to midnight. Finally, we never forget about the confetti and we don't want you to either! Sprinkle these 2018 cutouts around the food table, bar, and anywhere you want to add a touch of festive fun. Order in 50 or 100 piece bags. We offer the choice to order every item a la carte in any amount you need, or purchase our NYE Party Box with everything you need for a party of 12.
Looking for some fun food and drink ideas for your NYE bash? Check out these punches and these appetizers. They are sure to help you round out 2017 on a high note! Need a perfect party playlist? We have that covered too!
Here's to a wonderful 2018!
-Heather and Shanti