News
News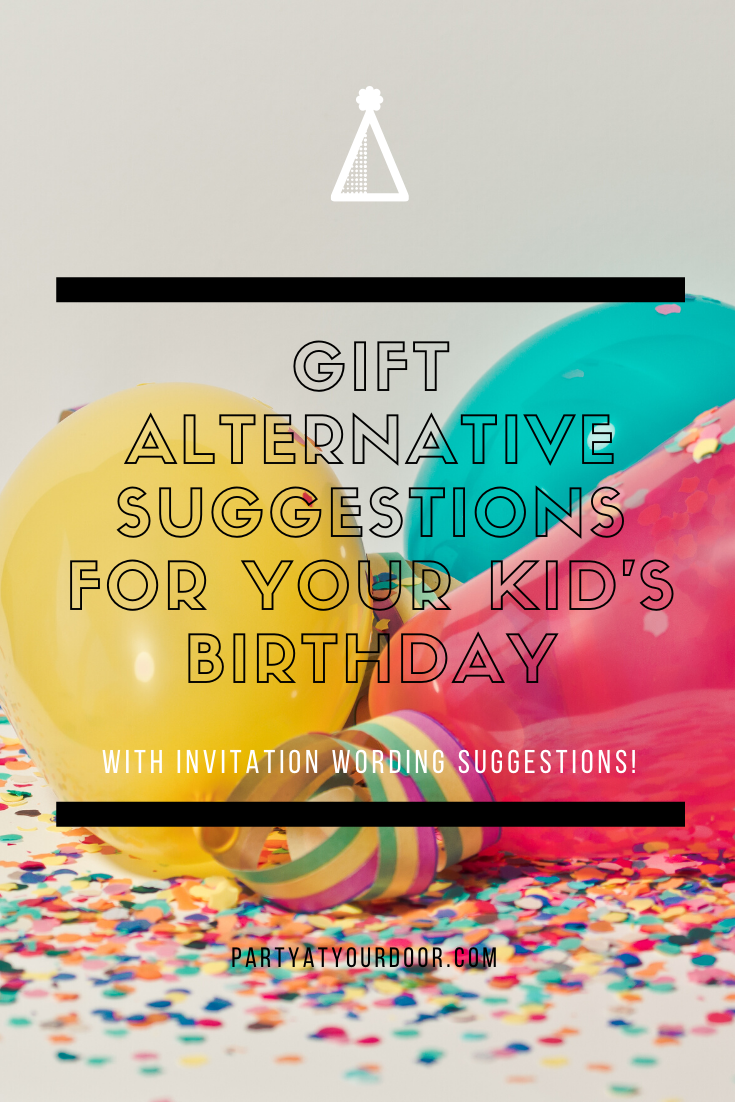 Gift Alternative Suggestions for Your Kid's Birthday 0
We all have too much stuff. I try to keep the amount of stuff my kids have to a minimum and their toy bins and rooms are still over-flowing.
When it comes to birthdays, I love throwing a party full of custom decor, themed food and organized games, but I have some real mom anxiety about the influx of toys that will end up in my house, and the damage it is doing to our planet to create and dispose of these toys with such a short lifespan. We love our legos and magna tiles, and arts and crafts are great, but the amount of plastic toys we have acquired over the years makes my head spin. 
For years we did "please no gifts" wording on our party invitations, which was great when they were little, but as the kids got older and we started attending a lot of other birthday parties where they saw the kids getting loads of gifts, they had some sadness over the no gifts rule at their own parties.
So in the last couple years we have let people bring gifts, and although we have gotten some amazing gifts (books, headlamps, stem kits, etc.), I am ready to take the leap into the no-gift birthdays for 2020 and here are some ideas I've come across.
Give me 5 or "Fiver" Party - Although I think this initially gained popularity in Europe, it has definitely gotten more popular in the United States. A Give me 5 party is great for the slightly older kid who is saving up for one big gift. You simply drop a note in the invitation with wording along the lines of "Instead of a gift, please consider bringing $5 for the birthday boy/girl to save toward [insert what they're saving for here]."
Invitations or Experiences - Don't let the playtime end at the party, encourage a year of togetherness with a suggestion of invitations or experiences instead of gifts "<Name> loves being with you most of all. So in lieu of gifts please consider an invitation or experience. From playdates to spa days, movie nights and hot chocolate dates, there is nothing better than spending time with friends!
Fairy Friendship Garden - My kids adore our fairy garden, but continual expansion and upkeep can get expensive. Asks guests to bring a piece to help expand or start your fairy garden. Pieces cost anywhere from $3-$15, and create a scene for year round enjoyment.
Craft or Science Kits - This one kind of blurs the lines a bit, as they are gifts, but they are also experiences. We love having educational and hand-on STEM and craft kits around for long school breaks, weekends and rainy or hot days. 
Here's to wishing you a year of great celebrations and minimal clutter!