Let's Get Together and Feel Alright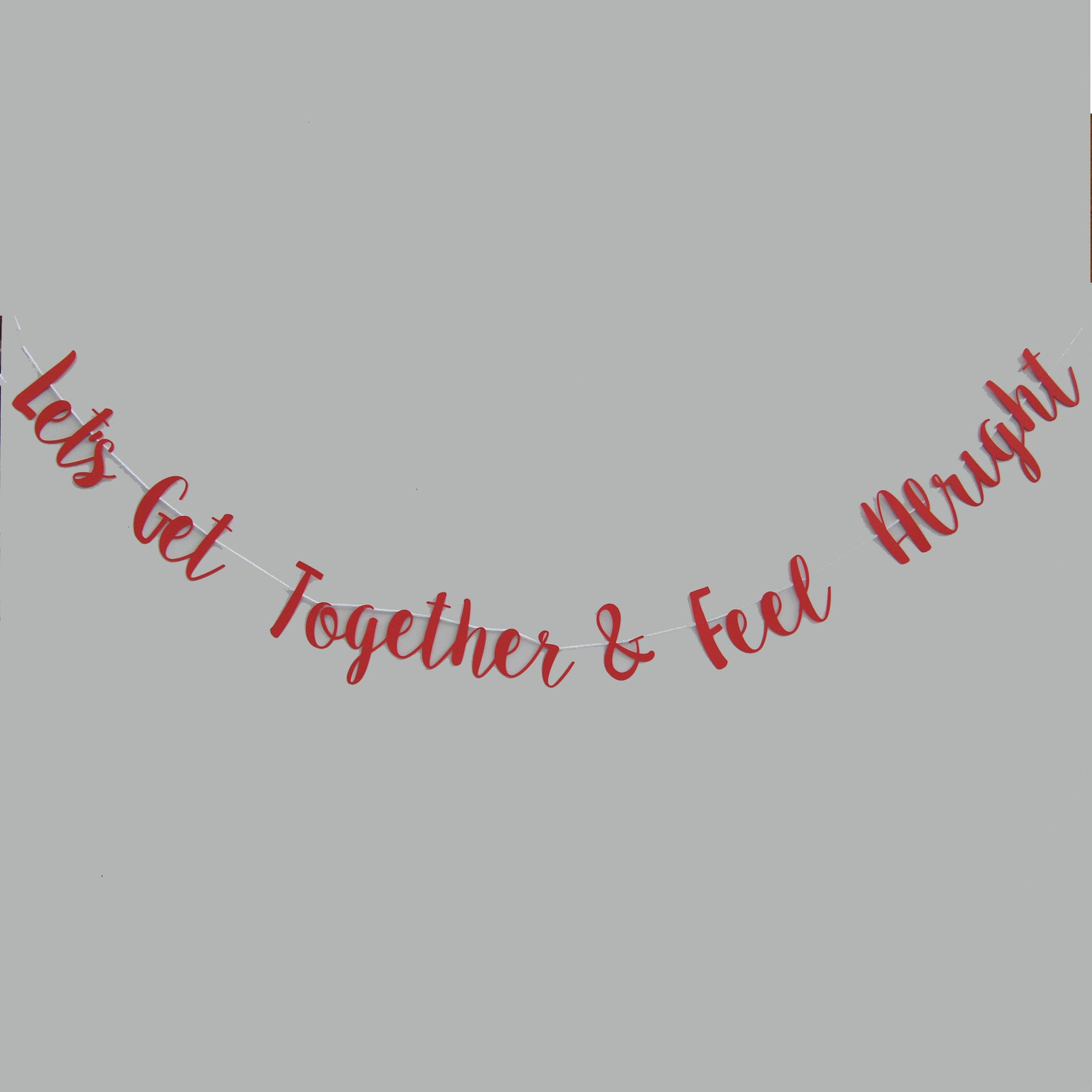 Reggae Baby 0
When my baby sister told me she was expecting her first baby, I flipped out. I was so excited for her and for me too, because there would be a new baby to love on! The excitement only doubled when I found I was also expecting and we were both having girls! I know my sister inside and out and we often joke that we share a brain, so as soon as I suggested a Bob Marley themed baby shower, she immediately said, "Oh my gosh-yes!" Since she signs all of her correspondence with "One love", her dog is named Marley, and she fully embodies the vibe of peace & love, it was a no brainer. I have to say, when the decorations came together, it was my favorite party theme to date.
We really zoned in on the Bob  Marley song, "Three Little Birds" since the addition of this baby girl would make a family of two, a family of three, and because the most famous lyric in the song is, "Let's get together and feel alright" and after all, if you're going to a celebration of any kind, it's the perfect motto. We offer a banner that says just that in any color you could think of for any celebration type. It made a great photo backdrop at her shower. As for the birds, they were everywhere! We made centerpieces to add to the flower arrangements that featured a daddy, mama, and baby girl bird: the "Three Little Birds", and also had a second set featuring a heart and a music note to fit the reggae vibe. The birds also made an appearance in the confetti, cupcake toppers, and garland. The tinier the birds got, the cuter they were! I love the peace signs added throughout the decor, not just because it fits my sis perfectly, but because it set a great vibe for the party.
Of course, it doesn't have to be a baby shower to get together and feel alright, but if you are going down a reggae road for a new baby, there are lots of cute baby gift ideas to go along with your theme. I love the lullaby version of all the Bob Marley hits and I can pretty much guarantee that any parent will love them as much as baby does! Keep the "One Love" vibe going after baby is here with this adorable onesie. There's even a bedtime story based on the song "Three Little Birds" that would be a great addition to the hostess gift for the new mama. Of course, I can't mention a party without thinking about the food. We made key lime cupcakes since they seemed to fit the beachy feel of the party. They were extra scrumptious!
Keep feelin' alright, keep on partying, and "One Love", y'all!