wedding invitation addressing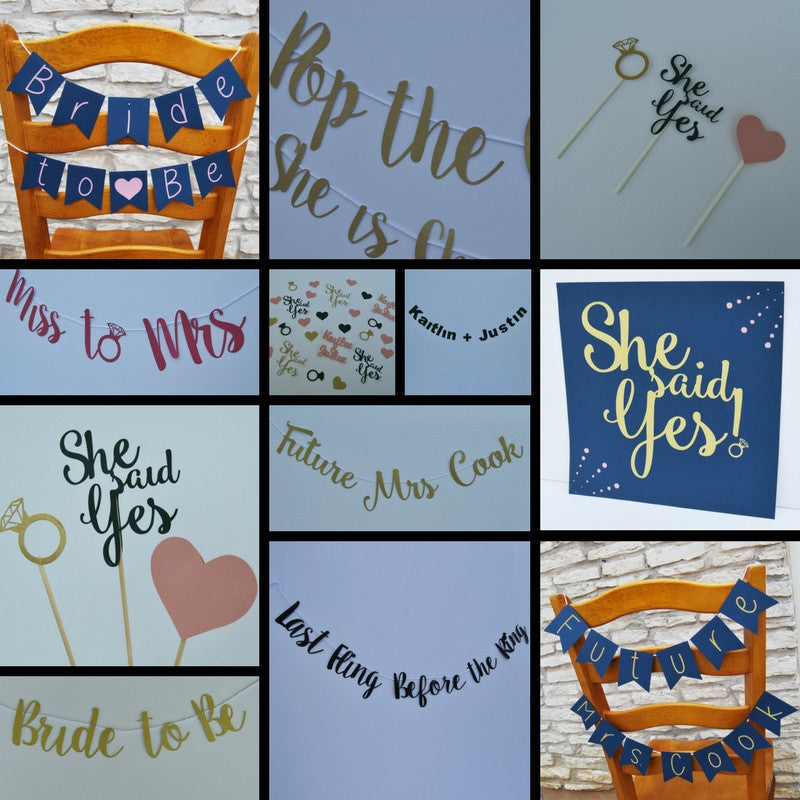 Goin' to the chapel... 0
With the summer wedding season fast approaching, we are seeing tons of orders come in for spring time wedding shower and bachelorette party decorations. We have personalized banners to honor the Miss who's becoming a Mrs, cute confetti with the soon-to-be-newlywed's names, and a "Bride to Be" chair banner to give the queen a proper place to sit at her bridal shower, and much more. You didn't think we would forget the cupcakes, did you? While we don't offer a way to serve your party food and cupcakes, you can find elegant disposable plates, forks, and champagne flutes and have them shipped right to your door. They're perfect for your shower, or for the big day.
Since we had all the pre-wedding party decorations covered, we wondered if there was anything else we could do to make wedding planning easier for the bride. We use a paper cutter for almost all of our party decor, and discovered we could use it as a calligraphy tool as well, and offer beautifully scripted custom addressing for wedding invitations. Specifically, we can offer a unique looking style of metallic ink on dark envelopes; something that is difficult to do at home. Check out a behind the scenes look at how we do it here.
We would love to help you with your bridal and bachelorette parties, and even help you get those wedding invitations out the door in a beautiful and timely fashion, so please let us know how we can help! The bride should be able to relax and just enjoy her time in the spotlight, and we can help that happen!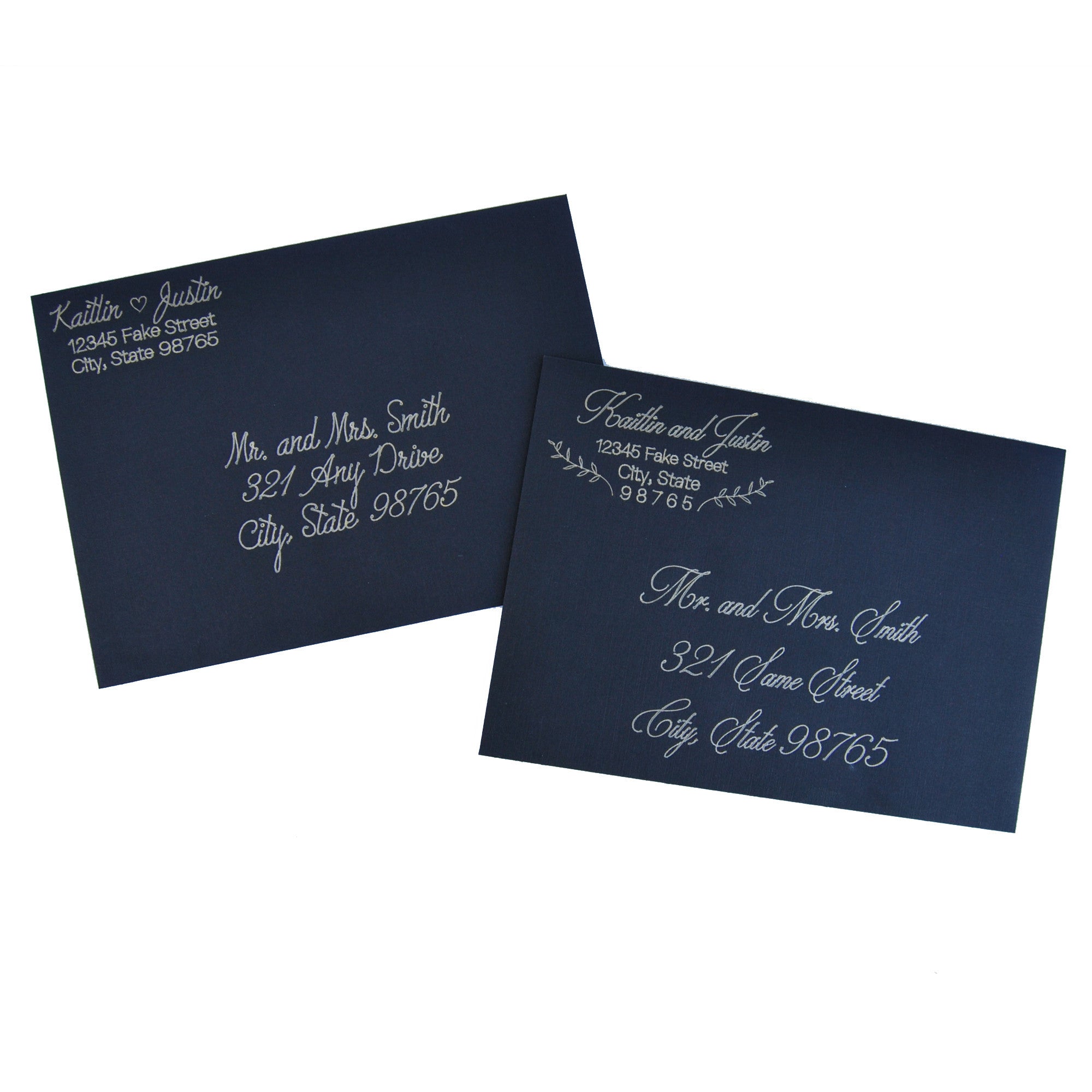 Envelope Addressing - New Service Announced! 0
Last week we announced a new service for you, our lovely customers, and it is envelope addressing! We specialize in metallic ink on dark envelopes, and are so excited to be helping you out with yet another custom party planning service. We have a small suspicion that we'll mostly be working with brides and wedding planners on wedding invitation addressing, but are excited to talk to other individuals, non-profits, corporations, and party planners to help with all your invitation and greeting card addressing needs. 
Each envelope is run through our die cutting machine, but instead of having a small blade loaded in the machine to cut paper, we load in a pen which writes on the envelope with a metallic pen. The machine creates very precise writing, while still providing the personal touch of real ink, which is always nice when receiving an invitation in the mail!
You can actually see how it is done in this video.
We'd love to help you out with any envelope addressing needs. We have a few designs currently available, but we can work with you to create a custom design, or we can also work with your custom invitation designer to tie the invitation and address design together!
You can see our current designs here, or contact us for more details on a custom design.