Envelope Addressing - New Service Announced!
Envelope Addressing - New Service Announced!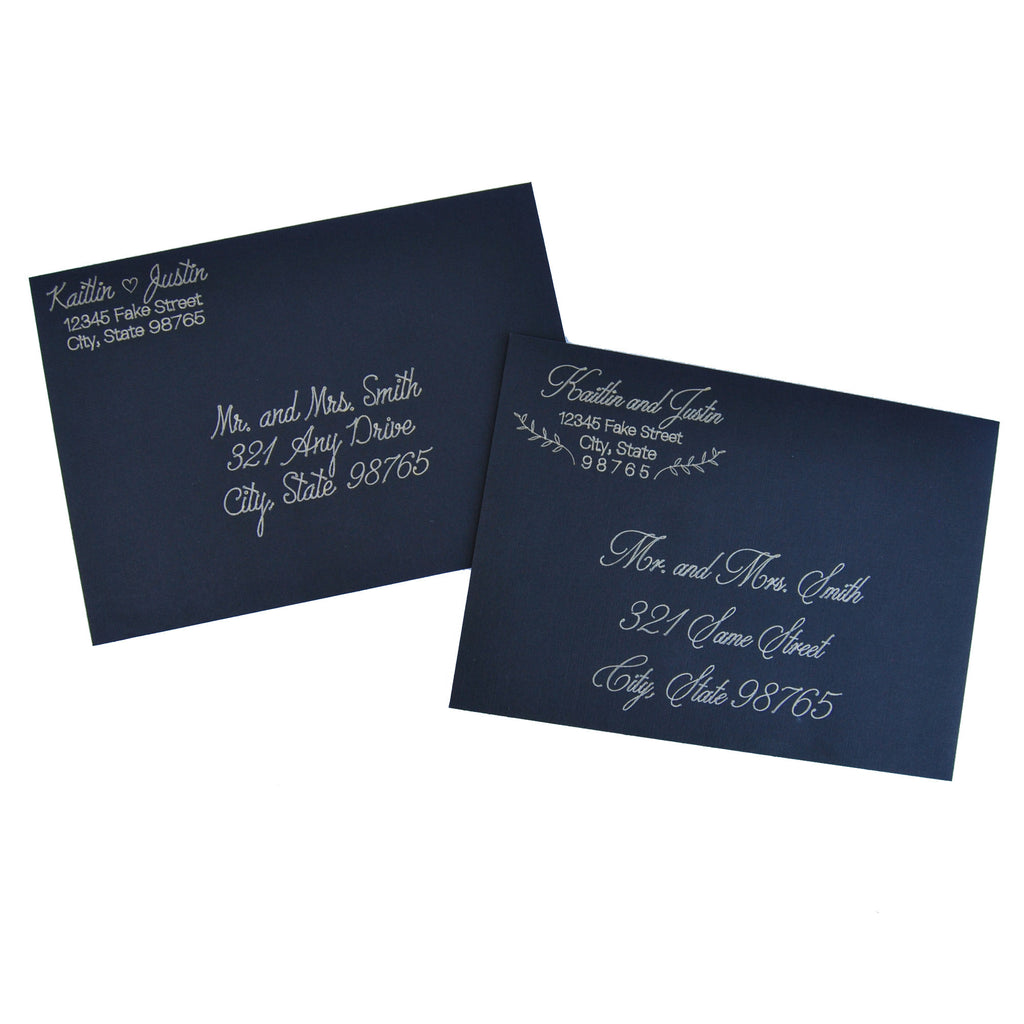 Last week we announced a new service for you, our lovely customers, and it is envelope addressing! We specialize in metallic ink on dark envelopes, and are so excited to be helping you out with yet another custom party planning service. We have a small suspicion that we'll mostly be working with brides and wedding planners on wedding invitation addressing, but are excited to talk to other individuals, non-profits, corporations, and party planners to help with all your invitation and greeting card addressing needs. 
Each envelope is run through our die cutting machine, but instead of having a small blade loaded in the machine to cut paper, we load in a pen which writes on the envelope with a metallic pen. The machine creates very precise writing, while still providing the personal touch of real ink, which is always nice when receiving an invitation in the mail!
You can actually see how it is done in this video.
We'd love to help you out with any envelope addressing needs. We have a few designs currently available, but we can work with you to create a custom design, or we can also work with your custom invitation designer to tie the invitation and address design together!
You can see our current designs here, or contact us for more details on a custom design.