Congrats, Graduates!
Congrats, Graduates!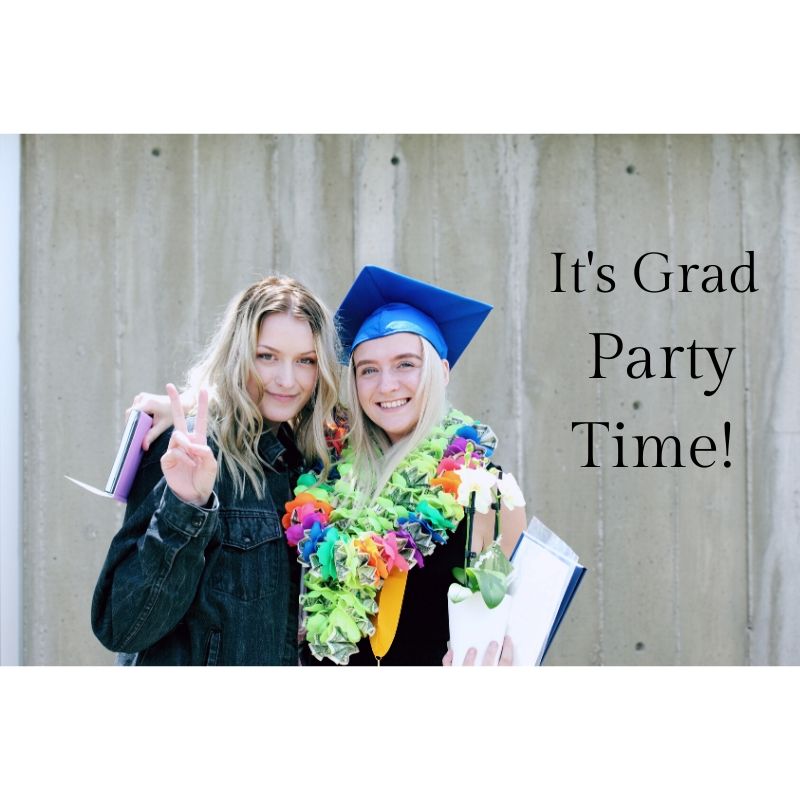 Last year, I organized and attended my 20-year high school reunion. I cannot believe it's been that long! We had a blast and it was so good to see old friends. Of course, it got me thinking about that day twenty years ago and how excited and nervous I was about graduating. It's such an important time in the graduate's life and the lives of their families. My kids are only 6 and 2, but already I am thinking about that day for each of them and what their futures will hold. A graduation celebration is a great way to close out one chapter of life, and welcome in a new one.
When throwing a grad party, decorations can be tough. Your graduate isn't a kid anymore, but they aren't quite an adult either, so choosing decor that fits their age is tricky. We offer several banner choices that can be customized to match school colors and mascots (high school or college), and can include the name of the graduate, so the decor is tailored exactly to the guest of honor. Since teenagers don't think something actually happened unless they take a photo of it and share it on social media, we offer cute centerpieces that can easily double as photo props for guests. Of course, as parents, you're totally allowed to embarrass your kiddo just a little by displaying all of their school portraits from kinder to senior year with a cute grad hat photo banner.
For food at a graduation party, I say make whatever the graduate likes. Whether it's spaghetti & meatballs, or tacos, or mom's famous chili; it's nice to send them off with their favorite home cooked meal. They will probably be seeing a lot of dorm room ramen noodles and peanut butter sandwiches in the near future, so fill those bellies up with their faves! And don't forget dessert! We have the cutest customizable cupcake toppers and cake topper that will turn your sweet treats into a beautiful table centerpiece. Our grad confetti can be used as a table decoration, as a filler for cards, or as part of a graduation shadow box.
Congrats to the Class of 2020! May you have tons of adventure, learn something new every day, and get into an appropriate amount of trouble. The best is yet to come!
-Heather