Holiday Decor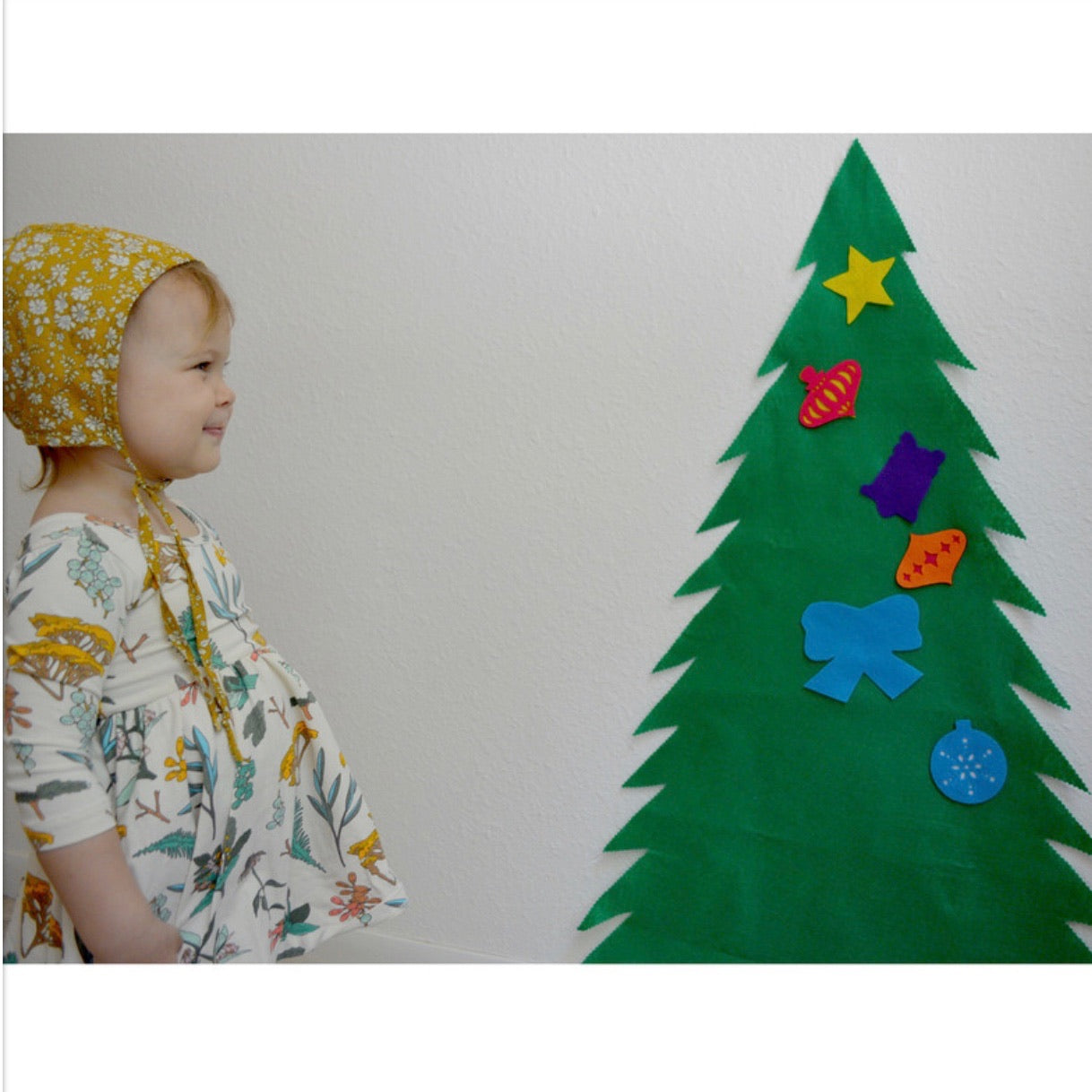 Oh Christmas Tree! 0
It's that time of year; the merriest season is upon us! It's time to shop, bake, and decorate the house! Putting up the tree and decorating it is a tradition we look forward to every year, and even though we sometimes find ourselves in a Griswold family scenario, it always ends up looking beautiful and makes our living room my favorite spot in the house. But...when you have toddlers in the house, the tree doesn't always stay looking perfect for the holiday season. Those little hands just can't resist pulling on the strings of lights and grabbing all the shiny (and often, breakable) ornaments of the branches. Luckily, we have a solution!
We make an adorable felt Christmas tree with ten colorful ornaments that kids can move, remove, and restick as many times as they want with no need for hooks, tape, glue, or mess of any kind! The tree is approximately 32" tall, so it's the perfect size for toddlers. This year, we added a felt loop on the top of the tree for easy hanging. Just use one of these removable hooks for an easy take-down when it's time to pack up the Christmas gear. Use a little masking tape or painters tape behind the bottom corners of the tree, and you're all set! If you want to be able to move the tree from room to room to keep your eyes on the little ones, mount the tree to a piece of foam board to make it easily portable! If the ornaments start to lose their "stick", just give them a rub on your cozy flannel Christmas jammies to build up a little static, and they'll be ready to go again!
Special thanks goes out to Stephanie from Sweetpotato Peachtree for allowing her precious daughter to be our tree model. Check out her blog for DIY projects, reviews on baby and kid friendly products, and her work with NICU Knits, and more.
Happy Holidays, everyone!
-Heather and Shanti
PS-if we ever figure out a cat-proof Christmas tree, we'll let you know!