Taco TWOsday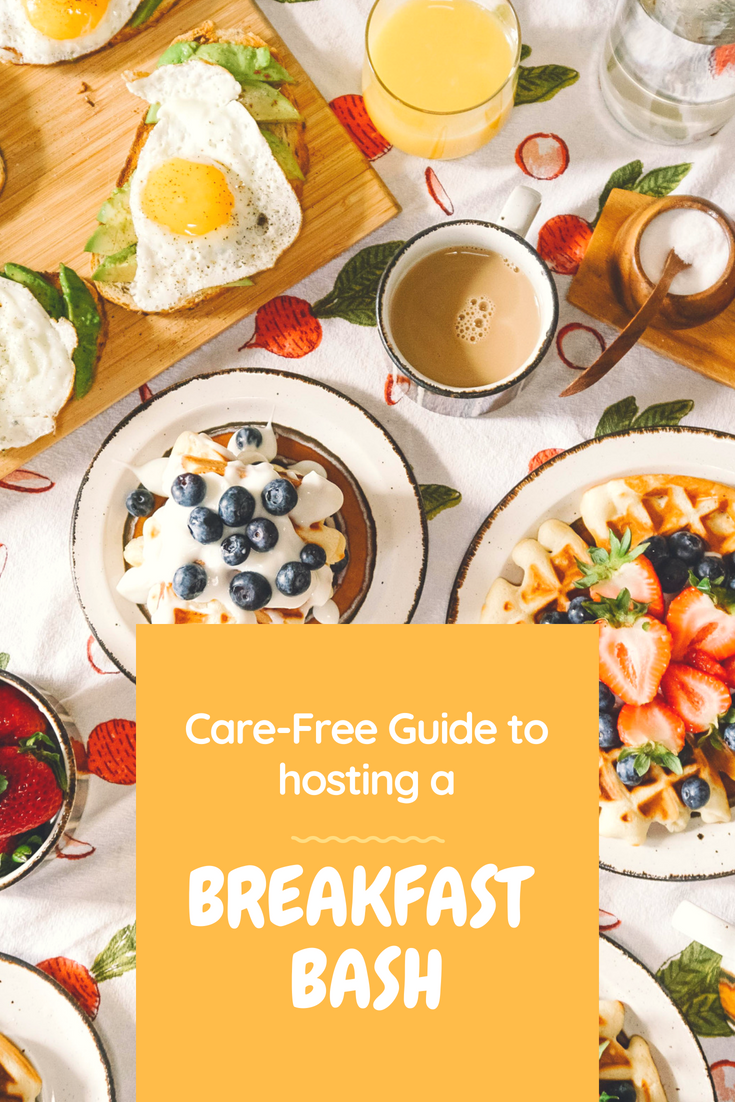 Breakfast Bash 0
Next time you are planning a party, don't forget about those glorious morning hours. And please let us take some of the stress off your plate by handling all the custom party decorations. All you need to do is wake up, put your party pants on, and then have a nap after.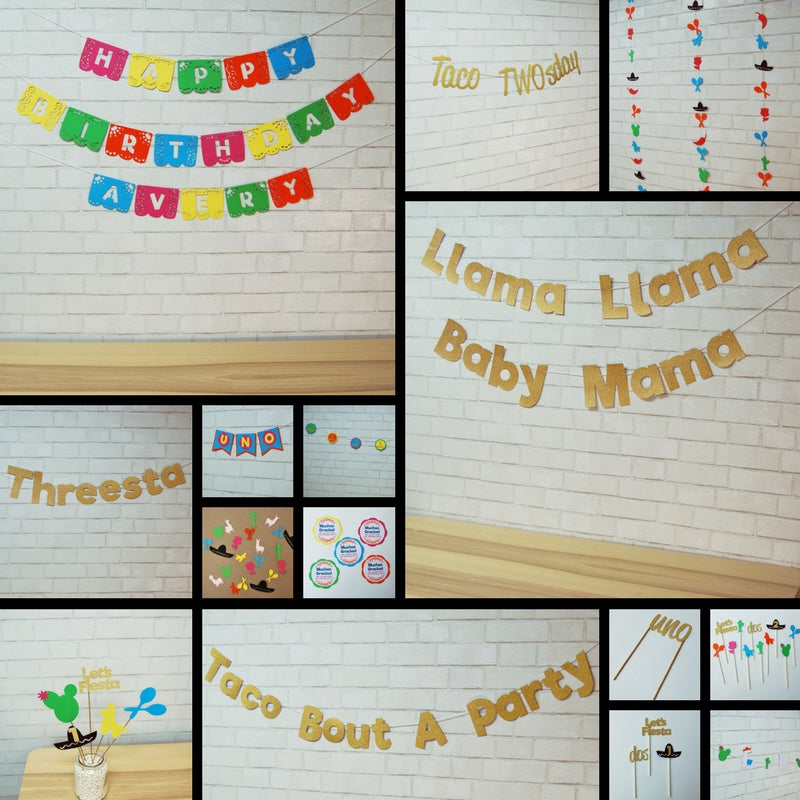 Let's Fiesta! 0
Uno, dos, tres, fiesta! With summer right around the corner, a fiesta celebration is the perfect theme for a summertime party. Of course, it doesn't need to be warm to have a fiesta, but the vibrant colors and fiesta friendly foods lend themselves perfectly to a warm weather party. 
Let's take this fiesta back to the beginning, like the real beginning. If you are throwing a fiesta themed baby shower, you have to have our "Llama Llama Baby Mama" banner. Not only is it a nod to the beloved children's book, but a baby shower is the perfect time to rhyme (See what I did there?). As always, we can  make it in just about any color you'd like to match your party vibe. Never ones to shy away from coordinating literally everything at a party, llama themed party plates and cupcake toppers are a must!
Moving up a year or so down the line, a fiesta themed first birthday is so fun and colorful; you can't go wrong. We all want to show off how our baby has grown in their first year, and our fiesta month-to-month photo banner is a beautiful way to display monthly growth photos. Speaking of photos, what is cuter than those pictures of frosting covered faces while they smash their birthday cake? Our "Uno" cake topper is the perfect decoration for that momentous occasion!
You can't forget the food at a fiesta, and chips with guacamole and queso are guaranteed crowd pleasers! And how delicious do the words Spicy Blood Orange Beergaritas sound?! So whether it's a baby shower, first birthday, or just a Saturday, grab your fiesta party dishes, decorate to the max, and don't forget to say "Muchas gracias" to your guests when the party is over. "Taco bout" a good time!
Que te diviertas!
-Heather and Shanti