Guide To The Best At-Home Spa Night!
Guide To The Best At-Home Spa Night!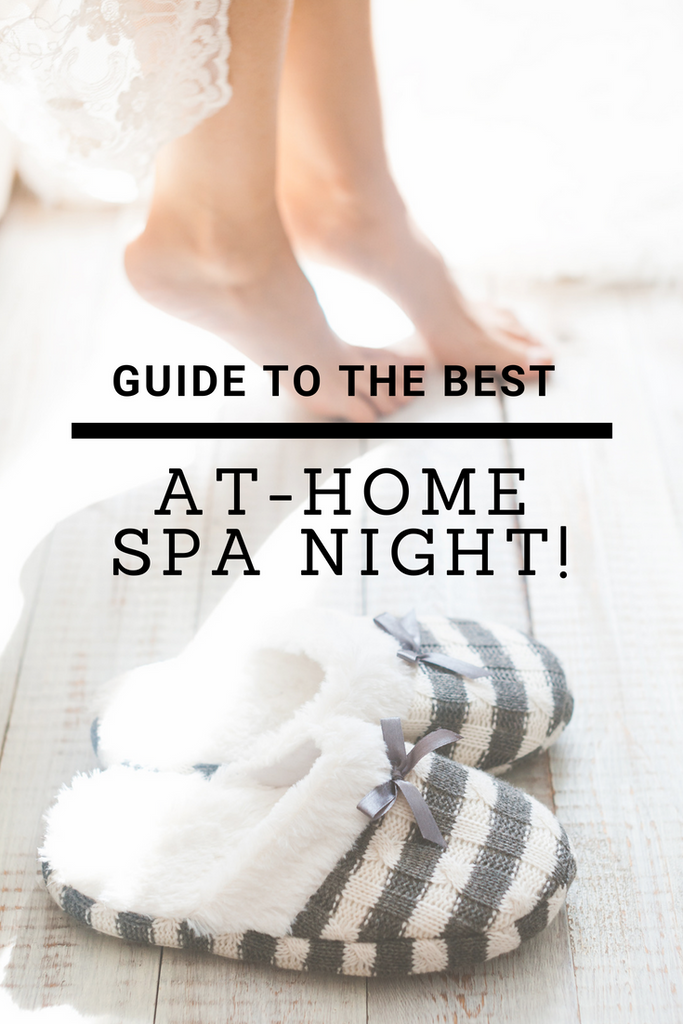 One of my favorite things to do with my closest friends is to just hang out, relax and watch stupid movies. For your next get together or small party, try having a spa night! Not just any spa night though, a night to learn new and creative ways to pamper yourself, along with some tasty treats, fun custom party decorations, awesome music and fun with friends! 
Pamper away!
The possibilities for a spa night in are absolutely endless. Something I really enjoy in particular though, is facials. Not just any facials, the home-made kind, full of natural ingredients that will do wonders for your skin and keep you looking young and fresh. Try out
these avocado masks
! 
Avocados are full of natural fats that help rejuvenate and relax your skin, tasty too! 
Another great spa night diy is home-made sugar or salt scrub! Provide jars, ingredients and decorative embellishments for your jars. 
Things you'll need:
Sugar or salt
Olive or coconut oil
Lavender and rosemary essential oil
Dried rosemary leaves
Jojoba oil
Put one or two cups of sugar or salt into your jar, and about two tablespoons of olive or coconut oil. Mix together. Add one teaspoon of jojoba oil, and 6-8 drops of the essential oil. Finally sprinkle a pinch of dried rosemary into the mix. Stir well. Add some more dried leaves to the top to finish the look, and you're all done!
Your guests can take these all natural exfoliating scrubs home and use them in the shower on their faces, arms, legs, feet or anywhere that needs a little care and attention. Have fun decorating the jars by making them your own. Use stickers, ribbon paint or glitter so everyone knows who's scrub is who's!
Here's a video
with some ideas on how to decorate them.
Stuff your face
You can't have a proper spa night without some tasty treats to snack on! Tonight isn't just about making your body happy, it's about making your taste buds happy too!  A fun and easy way to make sure your guests don't go hungry is making a serve-yourself pancake buffet! Everyone loves pancakes, but not everyone likes the same toppings. Provide a variety of tasty toppings including jelly, syrup, chocolate sauce, chocolate chips, butter, whipped cream and anything else you think your guests would enjoy. 
You can make your pancake bar even more festive and fun with our super cute
pancake banner
and other breakfast themed decorations! 
Jam out
Now tonight requires some appropriate entertainment. Provide your guests with a movie list for when you've put your masks on, you've filled your plate with pancakes and you're ready to sit back,more lax and enjoy the night. Some of my movie night favorites are:
The classic sing-along: Phantom of the Opera
One of the best chick flicks of all time: a Mean Girls
The truly hilarious coming of age classic: Sixteen Candles
You're also going to need some rad music for when you aren't bust watching movies.
Some of my favorite girl power jams are:
PYNK by Janelle Monae
Power by Little Mix
Crush by Sleigh Bells
Sit Still, Look Pretty by Daya
Side Pony by Lake Street Dive
The rest is up to! Make sure to check out our
shop
for more fun custom party decorations and ideas for your relaxing night in.
-Anna Makar