Host the best Girls Night IN!
Host the best Girls Night IN!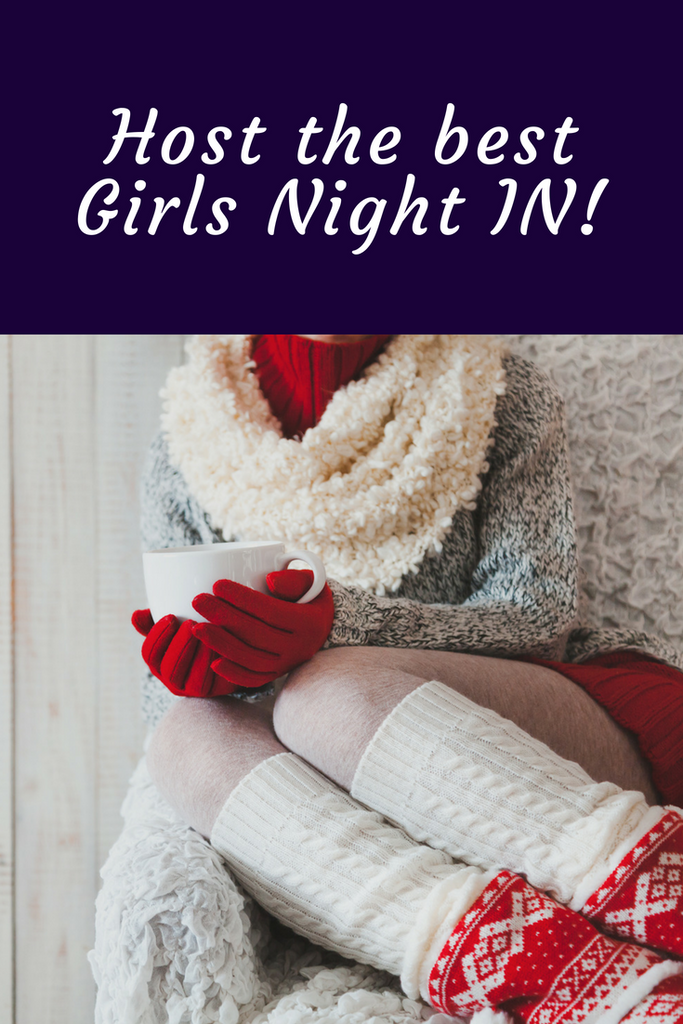 As a mom, Girls Nights Out are far and few between. And let's be honest: sometimes I just don't have the energy to get all jazzed up for a night out. The perfect compromise for my girlfriends and I lately are doing Girls Nights In! This gives us the chance to connect and laugh while also staying in pajamas and relaxing. The only thing each gal brings is a fun attitude and a bottle of wine (obviously). If you're feeling extra adventurous, I recommend getting a hotel for the night so that all stress is left at home and you can truly unwind with your besties. Plus, what is better than not having to worry about cleanup the next day?!
Since party planning is in my nature, I like to treat Girls Nights In as an excuse to spruce up the scene a little! What is better than having your closest girlfriends show up to a perfectly decorated room? It will totally set the scene for your night in full of gossip and chick flicks. I recommend trying to make sure each of their five senses are highlighted with the decorations you select! Here are my favorite ways to set the scene!
Sight.
Our pink and gold tassel banner or wine confetti are the perfect addition to Girls Night in! I absolutely love the soft colors; it definitely feels relaxing and inviting! If you're feeling more frisky, we can customize these adorable tassels in any other color!
Smell.
A quick and easy way to set the vibe for your girls night is to light a few candles! Or, as an activity, how fun would it be to actually make a candle? I recently made some candles myself and it's super easy and a fun DIY. If you and your girlies are renting a hotel room for the night and cannot partake, you could gift them all of the supplies so that each of you can make a candle upon returning home.
Sound.
Turn up the ambiance with some nostalgic music that you and your girlfriends can enjoy. Some of my personal favorite artists for a Girls Night In are Britney Spears, Maroon 5, and Taylor Swift.
Taste.
The key to making Girls Night In a success is the ease of everything. For a maximum but simple taste experience, I recommend finger foods! Dips and simple appetizers will surely make your night stress-free! I found the most delicious bruschetta recipe that I will definitely be making next time!
Touch.
Fun fact about me: I collect blankets. Yes, you read that right. Something about finding a soft blanket makes me say, "you're coming home with me!" I can't think of a better way to relax than to have a soft blanket to snuggle with while chatting all night long with girlfriends!
We hope you and your girl gang enjoy some downtime and socialization!
-Allison Skinner