Fright Night!
Fright Night!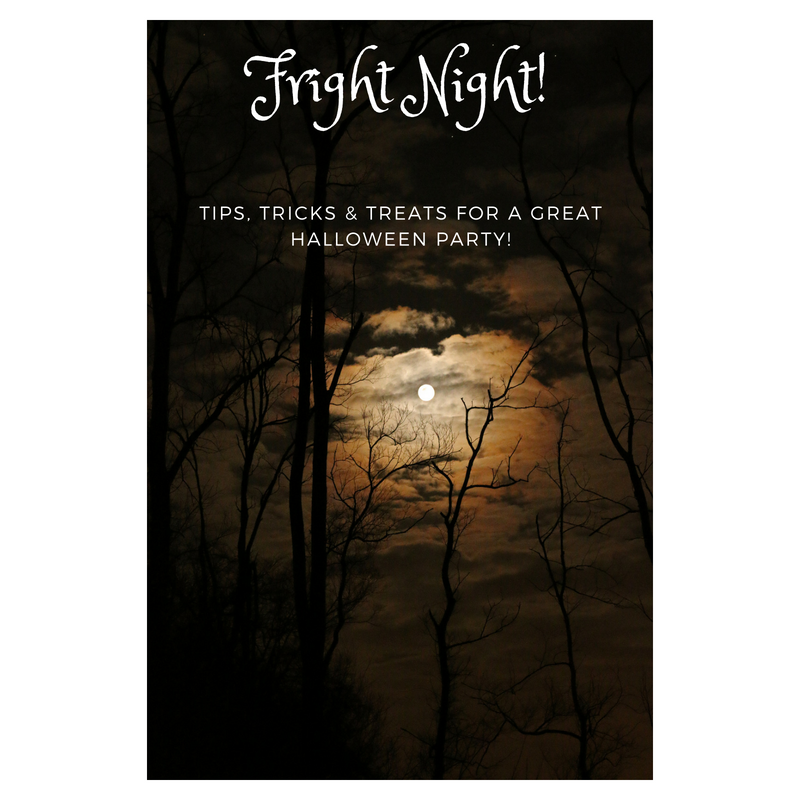 Shanti and I both love Halloween. We love it!!! Not just because here in central Texas we get a small respite from the heat during October, but because we love the decorations, the costumes, pumpkin spice everything, and last but not least, Hocus Pocus is on TV all month. 
The decor: my husband and I have different thoughts here. He likes plastic chotchkies with blinking lights and scary sounds, he bought a spotlight that projects flying ghosts onto the outside of our house, ya know, the "dude" stuff. I like, shall we say, a more classic approach. By far, my favorite Halloween decoration that can be left up all month is our custom apothecary sign. Made of wood, this sign is durable enough to hang up on your front porch, or put it inside as the crowning touch to your Halloween party. We put your family's name right on top and we can customize the color of your potions to match your unique style. This sign gives a very Salem vibe and I love it!
One Halloween tradition I grew up with was making caramel apples with my mom and giving them to close friends and family who stopped by throughout the night. They couldn't be easier, or more delicious. You'll need a big bag of caramels, your favorite apple (mine is Granny Smith for these), and some craft sticks. That's it! Just melt the caramels in the microwave or a double boiler, put a stick in the apple, and dip! These are a fun DIY treat at a party, too. You can put out plates of mini chocolate chips, chopped pecans, peanut butter candies, whatever else you'd like, and let guests roll their sticky caramel covered apples in the delicious toppings. Yum! Other Halloween party favorites of ours are: candy corn cookies (made with store bought cookie dough!), apple "teeth" made with only 3 ingredients: apples, peanut butter, and mini-marshmallows, and dipped marshmallow pops covered in sprinkles. Get Halloween themed sticks for the marshmallows to make them even more festive.
For Halloween party drinks, save your old wine bottles, wash the labels off with warm soapy water, dry them, and then add our fun & spooky drink labels. Fill the bottles with sparkling cider for the "Unicorn Horn Dust", grape juice for the "Banshee Blood", green fruit punch for the "Ogre Ooze", or keep the wine in there for the grown-up's "Bogeyman Brine"! With drinks, you always need music and a Halloween playlist MUST include "Monster Mash". Agreed? For other great spooky songs, check out Spotify for a playlist that will last until the wee hours. 
So, howl at the moon, grab your broom, polish your fangs, and have the best Halloween bash ever!