Tips For Throwing The Best Moms Night In Party
Tips For Throwing The Best Moms Night In Party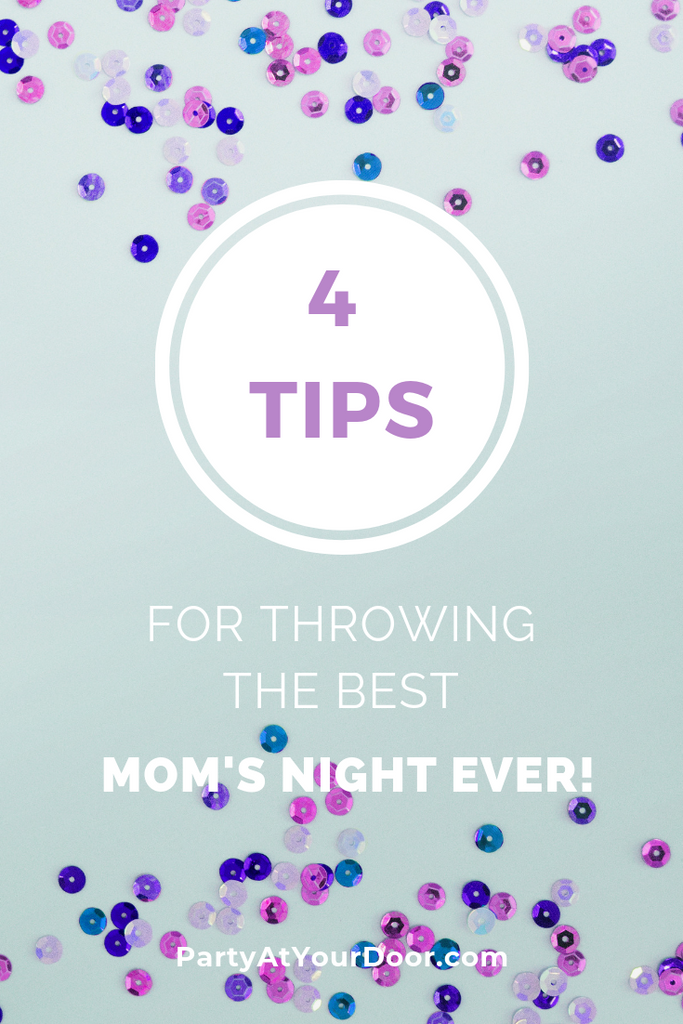 I work for a custom party decorations company and run a local mom group. When you combine the two, it means I'm a killer mom-friendly party host. Since having my daughters, I've had to get creative when hosting moms night in gatherings.
Here's a few tips I've learned along the way:
Make it a potluck. Not to be stereotypical, but thanks to the age of Pinterest, moms bring THE BEST snacks to parties. Whether it be beautifully adorned cookies, a vegan friendly casserole, or a 47 layer dip, moms know how to bring it.
Play games. Games are great icebreakers, especially if you're hosting a group that doesn't know each other well. Farkle is a popular game in our household. It's an easy dice game that has no limit on players. There's also Uno, charades, or the huge variety of Jackbox games.
Have a theme. Whether it be a wine tasting, brunch, or a Mean Girls viewing party. Having a theme gives guests a better idea of what to anticipate when they come over. And lucky for you, we've got decorations to meet your every need (and if we don't, just message us for a custom order!).
Decide if you want it to be kid friendly or not. There are pros and cons to both. Kid friendly means that both moms and kids can get a bit of socialization, and your turn out will likely be better since moms won't have to get a babysitter, but it could mean your house will be left looking like the aftermath of a hurricane. Adult only could mean a slightly lower turnout, but with less distractions making for more meaningful conversations.
Stay at home and working moms alike deserve a get together. Make sure you make it a night to remember!
-Ashley Willet