Beach Packing Hacks
Beach Packing Hacks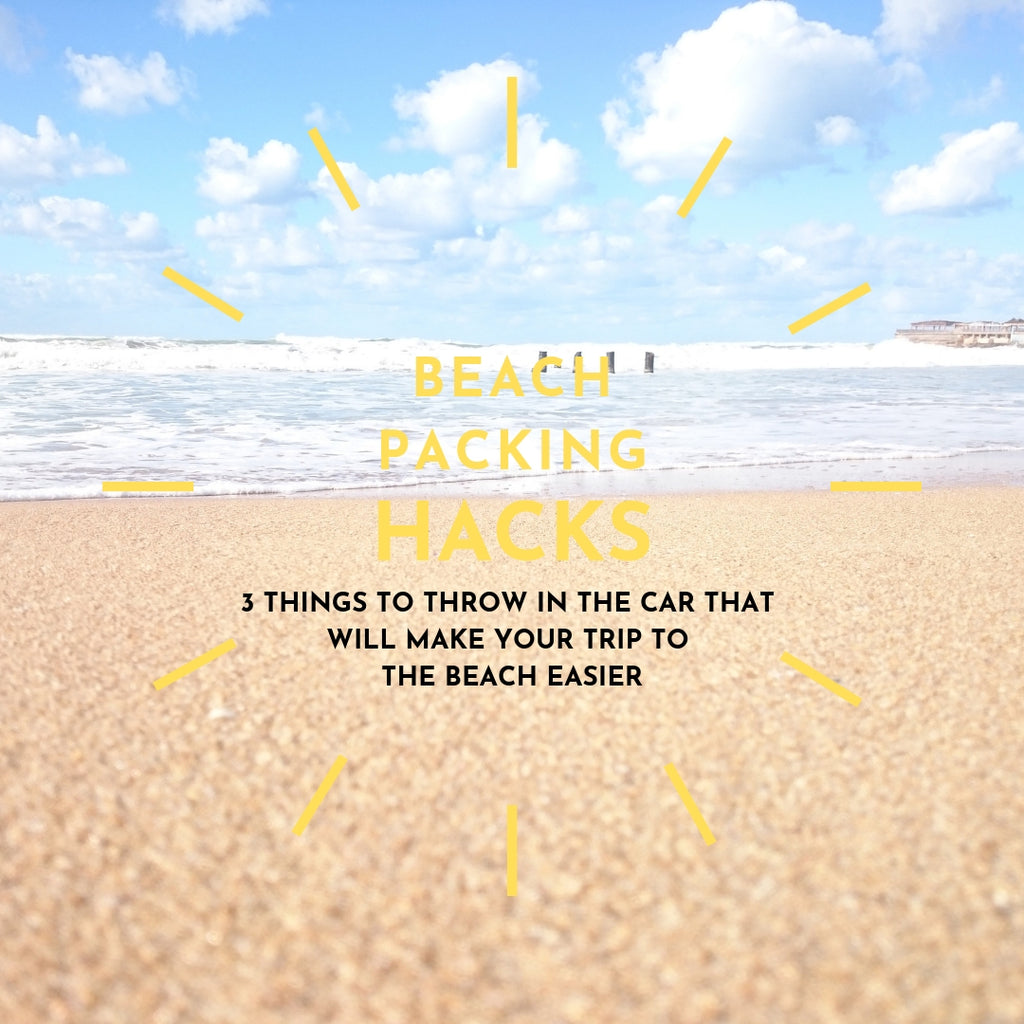 I love an all inclusive beach vacation more than I love most things, but I also love to go Griswold style and throw the family into the car, and head for the Texas Coast. We just got back from a trip and I realized that there were 3 things (two household items and one purchase) that really came in handy: chip clips, reusable grocery bags, and a small inflatable pool. I'll explain.
We needed chip clips for the actual purpose of keeping our chip bags closed, but where they were most useful was giving us a way to hang makeshift curtains in the kid's room. The house we rented had beautiful ocean views, but no curtains in the bedrooms which meant the kids wouldn't go to sleep until well after sundown, and would be waking up with the sun in the early morning. That was not going to work. So, we clipped a couple of spare towels to the top of the blinds with chip clips and, voila! Curtains! They weren't going to win any style awards, but they kept the sun out and that's what mattered. The other way they came in super handy, was to hang all kinds of wet & sandy clothes and towels up to dry. We clipped them to the roof of our pop-up canopy so they would dry in no time under the sun. No one had to face a soggy cold towel when they were ready to dry off, and wet rash guard shirts were dry and ready to wear again. Double bonus: the hanging clothes and towels offered extra sun protection while we were relaxing under the canopy. Two chips clips at the top of your lounge chair will keep your towel in place so you don't have to readjust it every time you get up.
If you're anything like me, somehow you managed to collect about 485 reusable grocery bags. Seriously, why do I have so many? We did a little research on the most efficient way to secure our pop-up canopy in the sand after a very sweaty rage filled session of trying to secure it the old fashioned way a few summers before. As it turns out, reusable grocery bags filled with sand are a super quick and easy way to keep your canopy from blowing away in a gust of wind. Just fill them up with sand (have the kids help), then wrap the handles around the base of each of the "legs" and push the bags up as close to the legs as you can. The weight keeps everything in place and you won't be on your hands and knees digging holes in the sand, securing twine around stakes and hammering them into the ground, filling the holes back in...I'm exhausted just thinking about it. When it's time to pack up, just dump the sand out, collapse the canopy, and you're done! Store them with the canopy and designate them as your "beach bags" so you don't get sand in your groceries!
It may seem illogical to need a pool on the beach when the entire ocean is at your fingertips, but it's a lifesaver to have a place where the kids can splash around and have fun, but you can be a little more relaxed. When my kids want to play in the waves, we have a blast, but I am also on high alert and constantly scooping a kid up when I know the incoming wave is going to knock them off their little feet. Plus, you have to play "1,2,3, Whee!" and lift your kids up over the waves at least 100 times, or did you even have a trip to the ocean? With the kiddie pool, you can take a break from the ocean, let them soak up some fun with pool toys, while you catch your breath on a lounger and watch them play. We brought a small cordless inflator to make life even easier. The kids loved taking their buckets into the ocean, filling them up, and dumping the water into the pool. There was lots of, "Whoa! Look how much water I put in, Mama!" At the end of the day, we dumped the water, and stored it under the house with our beach chairs on top as weights. Easy peasy!
I know there's a lot to pack when you head to the beach with the whole family, but adding these three things to your packing list will save you time and, in some cases, your sanity! Hoping you all have fun filled and sun soaked family vacations and safe travels this summer!
-Heather