End of Year Teacher Gift Ideas
End of Year Teacher Gift Ideas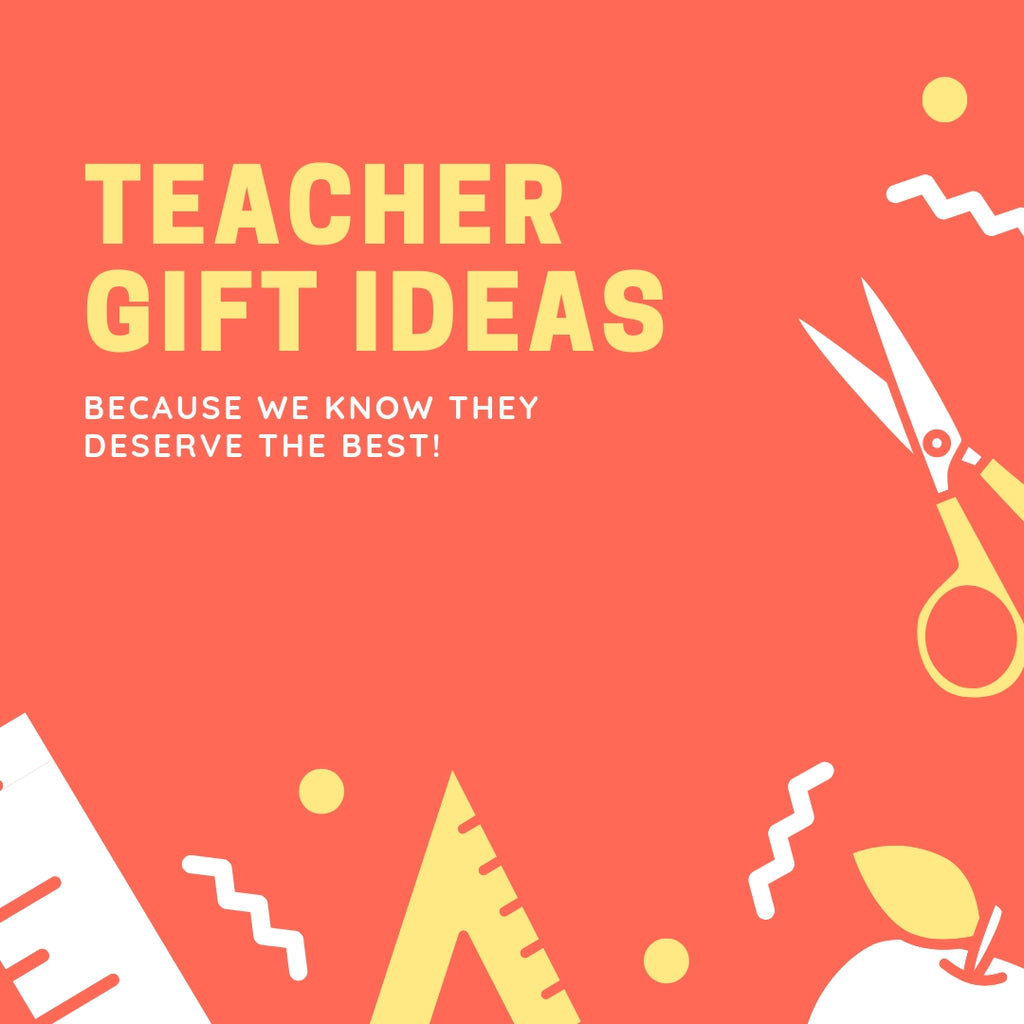 As a former teacher, I can tell you that parent support means so much to us. From being involved in PTA, to being understanding when we have to deliver bad news about your kiddos, to those sweet Christmas and end-of-year gifts, it doesn't go unnoticed. With that being said, if you are scrambling to come up with gift ideas as the last day approaches, let me help you!
Gift Cards
This might seem like a no-brainer, but there are some specifics that are important. If you give a teacher a gift card to a retail spot like Target or Walmart, I can almost guarantee that they won't use the card on themselves and will instead spend it on paper, markers, notebooks, and other supplies for their room the next year. What really spoils a teacher and tells them you appreciate their hard work is a giftcard to somewhere they can indulge in something for themselves like Starbucks, a movie theater, or a spa. 
School Supply Cake
So, this might seem more like a beginning of the year gift, and it's perfect for that too, but it's also nice to receive supplies at the end of the year so that there is one less thing to worry about when the new year starts. Every teacher, of every subject, in any grade level desperately needs supplies. I remember my first year of teaching and I was given a 4-pack of dry erase markers, a stapler with one box of refills, and a tape dispenser with one roll of tape. Needless to say, I had some shopping to do! A supply "cake" is a fun and thoughtful way to present your teacher with much needed glue, markers, colored pencils, composition books, etc.
A Letter from Your Child
Sometimes, the best gifts are gifts from the heart. As difficult and thankless as teaching can often be, it means the world to a teacher to know that they have made an impact on a student. Have your child write a letter to their teacher letting them know how much they appreciate them, share a funny memory, or thank them for helping them out with a challenge they faced during the year. Nearly eight years after my last day of teaching, I still have a box with notes and letters I received from my former students and I will cherish them always.
So, from one former teacher to all you parents out there, know that we appreciate all that you do, and it truly means the world to us when you take the time out of your busy schedules to do something thoughtful for us. Happy summer!
-Heather