Sugar Free Treats for Classroom Parties
Sugar Free Treats for Classroom Parties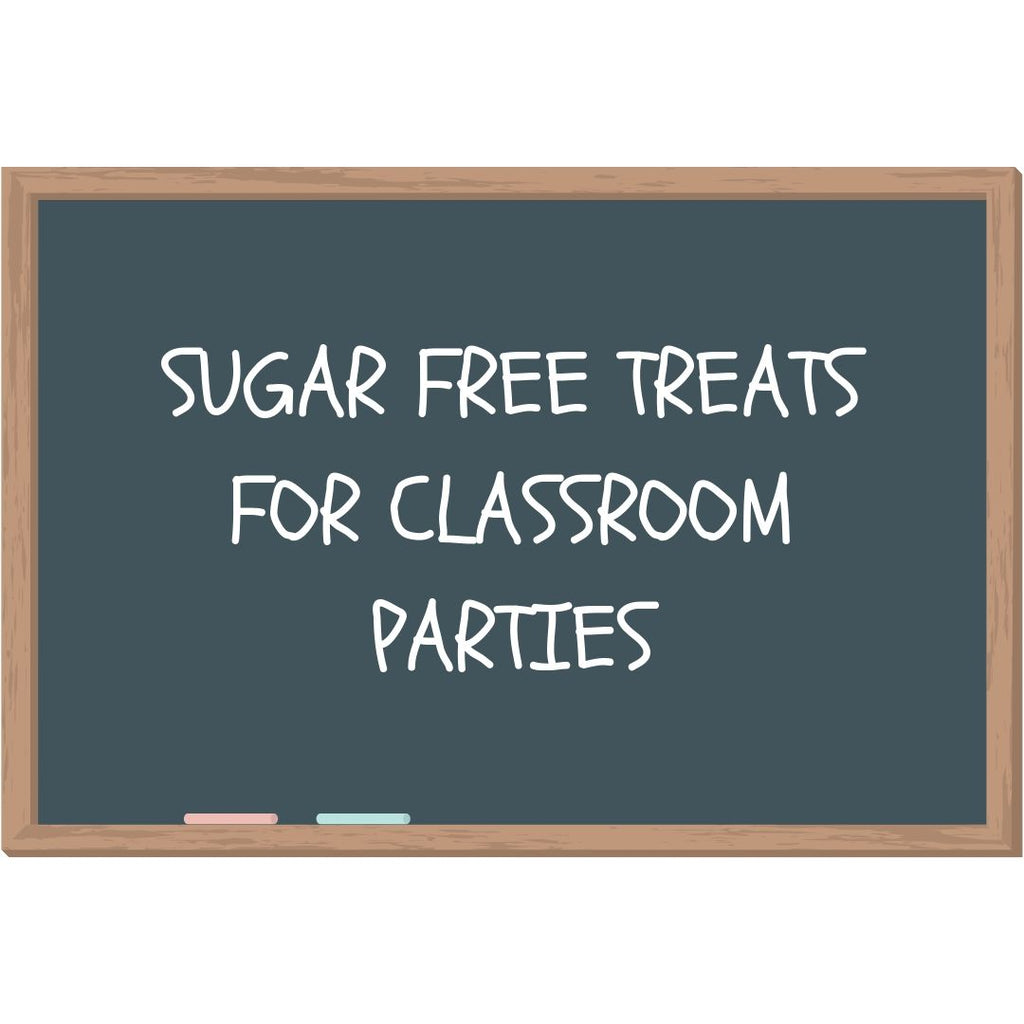 I am a new kindergarten mom this year and I always assumed I'd bring cupcakes to my son's classroom on his birthday, and he'd hand out those cute little cards that you stick a lollipop in for Valentines Day. I also threw myself headfirst into the PTA and signed up to help with holiday parties, again assuming I'd bring all the sugary treats. However, I found out his school has a strict no candy/sweets policy for birthdays and holiday parties, so I had to think outside the box for sugar free treats that were still classroom appropriate. Here are some of my favorites:
BIRTHDAYS
Stress Balls: You can make them at home using balloons with a festive print. If you don't trust your DIY crafting skills, order some cute happy face stress balls that kids will love. Hey, kindergarten can be stressful, right?
Band Aids: Have you noticed how much kids love Band Aids? Even if they don't have a booboo, they still want to wear one, so grab some boxes with fun prints and hand them out. They are both fun and useful.
HALLOWEEN 
Pencils: It may seem too simple, but kids love to get new decorated pencils. Grab some pencils with Halloween prints, and bundle a couple together with a spider ring for a perfect party treat.
Mandarin Orange Cups: Just because we can't bring candy doesn't mean we can't bring something that tastes sweet. Mandarin orange cups are the perfect color for Halloween, and you can turn them into cute Jack O'Lanterns by drawing faces on the lids with a black marker.
CHRISTMAS 
Grinch Grapes: He's a mean one, Mr. Grinch, but he can also be turned into a healthy treat. Put some halved green grapes into a plastic baggy, tie up the top with a bright green pipe cleaner, use a black marker to draw on his crooked grin, and use yellow and red construction paper and glue on his squinty eyes
Snowman Juice Boxes: wrap juice boxes with white paper and decorate them to look like little snowmen. Add a cute green or red ribbon for an extra special touch.
VALENTINES DAY 
Friendship Bracelets: If you have the time and the patience, you can make these yourself like we did in the 80's, or you can just order pre-made bracelets and thread them through the hole in the valentine card where the lollipop usually goes.
Heart Shaped Bubbles: Kids of all ages love bubbles. Grab a set with heart shaped wands and attach a cute note like, "I'm bubbling with excitement because you are my friend" or "My heart bursts with love"
No sugar? No worries. You can still thrill those sweet kiddos with lots of fun party treats without ever having to turn on your oven.
Party on, friends!
Heather