3 Quick Pre-Trick Or Treating Meals
3 Quick Pre-Trick Or Treating Meals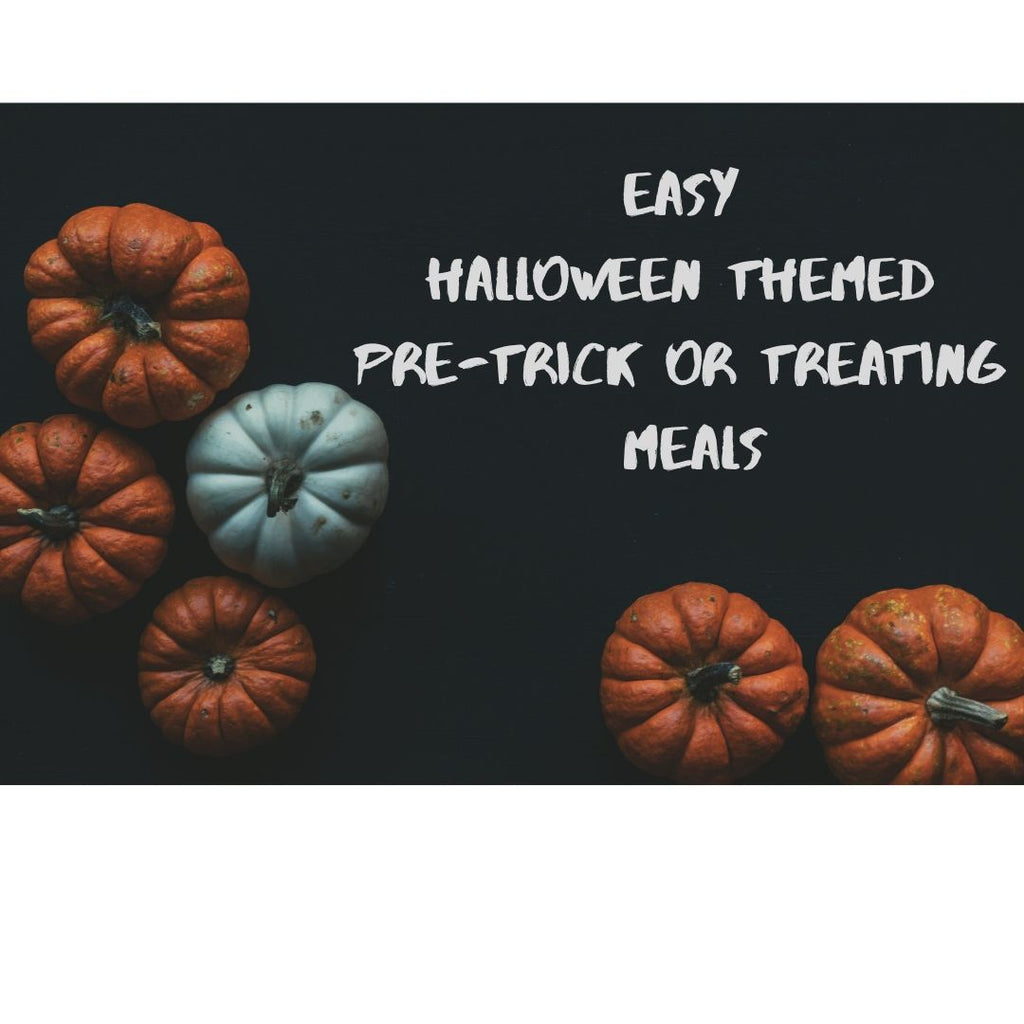 You have to fill those bellies so that your little ghouls and goblins have the fuel to knock on doors all evening, they'll need some padding for the avalanche of sugar that's coming, and you have to keep it easy to eat so they don't get dinner all over their costumes. Here are three Halloween themed dinners that are easy to make and eat:
Mummy Dogs
Just grab your favorite brand of hot dog or sausage (veggie varieties work perfectly, too) and a can of croissant dough. Cut the dough into strips (pretty much any length and width is fine, it should look rugged like a mummy anyway) Wrap the sausage or hot dog with strips of the dough making sure to leave some spaces where the meat shows through. Bake at 375 for 15 minutes.These are great at room temperature, so your kids can even eat them on the go.
Spooky Grilled Cheese
Try a mozzarella & pepperoni variety, or ham & swiss, or maybe cheddar with thinly sliced green apple. You can customize them to suit your family's tastes, and you can make a few or a bunch in about the same amount of time. Grill them on both sides in butter over medium low heat until golden brown and then cut them out in fun designs with Halloween cookie cutters. The scraps are chef's treat!
Meatball Eyes
Make a big batch of sauceless meatballs. You can even make them the night before and cook them right before you need them. When they come out of the oven, top each one with a sliced green olive with pimento to look like an eye, and jab a toothpick right down the middle. They are mess free, filling, and you don't even need plates or forks.Serve with garlic bread sticks to ward off the vampires!
Happy Trick or Treating, friends!
-Heather