Easy Weeknight Dinners for the Whole Family
Easy Weeknight Dinners for the Whole Family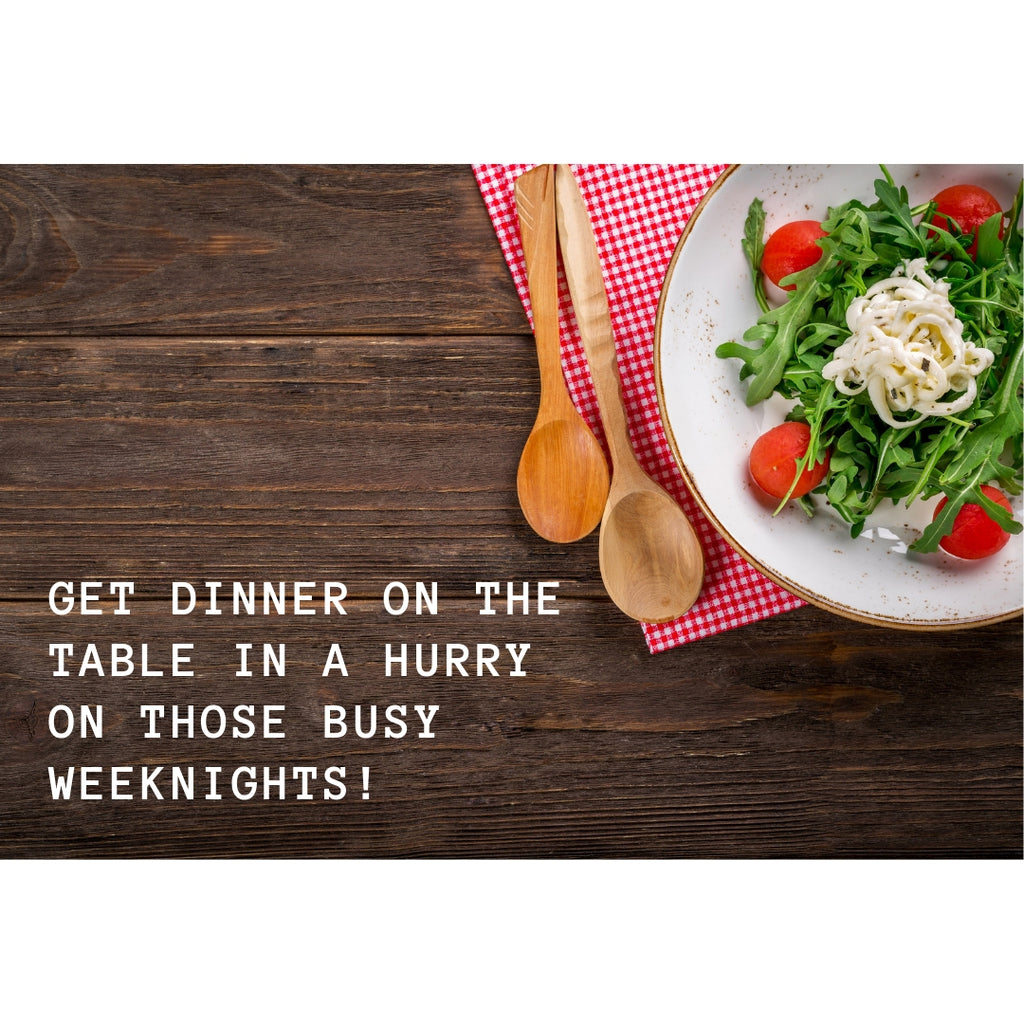 I love love love to cook, but that doesn't mean it's always easy to meal plan or make dinners that the whole family will love. As the kids get older and have more after school activities, dinners will need to be even more quick & easy. So, here are some go-to family faves that you can get on the table in a hurry.
Baked Mac & Cheese with Chicken & Broccoli
The best thing about this dinner is that it's a complete meal in one dish. The second best thing is that the veggies are cleverly disguised under a blanket of pasta & cheese. Use rotisserie chicken for an even quicker version.
Tomato Soup & Grilled Cheese Sandwiches
It's nice to have a vegetarian option once in a while, and who doesn't love a grilled cheese sandwich? The best part about this recipe is that you just jazz up a couple of cans of store bought tomato soup, so you aren't standing over a hot pot all evening.
Get your kids involved with this recipe by letting them crush the cereal for the coating. Make a quick dipping sauce by mixing equal parts honey and your favorite mustard. Open a bag of pre-washed salad and dinner is served! (PS-the leftovers are great for lunch!)
I think we all want to broaden our kid's palettes and set them up for healthy eating, so a kid friendly salmon dish is a great start. The brown sugar in the glaze makes it more enticing for kids. Marinate it in the morning before you head out and it broils in under 10 minutes for a super quick dinner. Cook some boil-in-bag rice while the salmon gets browned & delicious, and heat a can of green beans. Done!
Angel Food Trifle
This is so easy, it's not even a recipe. Cut a store bought angel food cake (chocolate or vanilla) into cubes. Layer them in a trifle dish, or individual cups with your favorite yogurt or pudding, and whatever berries you have on hand. It's low fat, easy, and sneaks in some fresh fruit so you can feel good about feeding it to your kids. And hey, who says you can't have dessert on a weeknight?
Happy cooking!
-Heather