How to Host a Beautiful Bridal Shower
How to Host a Beautiful Bridal Shower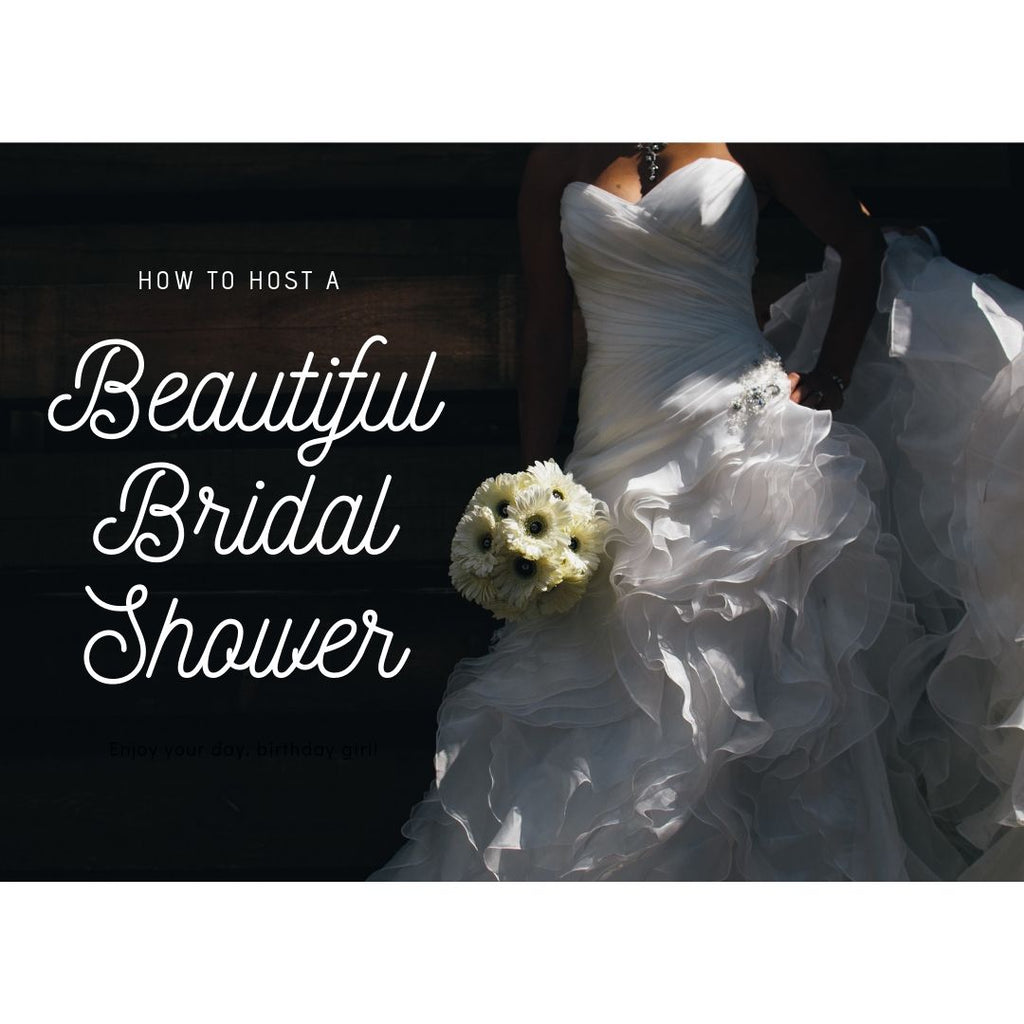 I love a bridal shower! It's so fun to get together with your best girl friends and toast to a bright future for the bride. You can go fancy, or casual, but either way, keep it simple so you can have fun!
But first, bubbly. Is it even a bridal shower without a glass of bubbles? Setting up a Bubbly Bar is a great way to let your friends customize their drinks without you having to serve as bartender for the day. Buy a few bottles of your favorite bubbles (I like prosecco, personally) and then make some simple fruit purees for mixing. If your favorite fruits aren't in season, grab bags of frozen peaches, blueberries, and raspberries. Thaw them and throw each into a blender with a little simple syrup.  Use small pitchers or Mason jars to serve the purees and let your guests create the magic! For guests that can't or don't drink alcohol, grab some bottles of sparkling water. 
Drinking cocktails and chatting with friends is fun enough, but if you want to add some games to festivities, here are some easy and fun activities:
Ring Pop Game: 
Pass out a Ring Pop to each guest and instruct them not to say the word "bride". If someone hears them break this rule, then they need to hand over their "jewels". Whoever has the most rings at the end of the shower wins.
Bridal Trivia:
Order some trivia cards, or create your own, and have guests fill out their answers. whoever has the most correct answers at the end of the shower wins!
Rom-Com Charades:
I am a bonafide sucker for a rom-com and I've seen them all! Write down the names of your favorite romantic comedies on index cards and divide the party guests into two teams. Each team gets half of the cards. Guests will take turns acting out scenes from the movie on their card and have their teammates guess the name of the movie.
For prizes for your bridal shower games, give indulgent gifts like bath bombs, chocolate truffles, or face masks.
As far as decorations go, I think you can't go wrong with sparkle and shine for a bridal shower. All of our decorations are customizable in just about any color, including lots of shades of glitter! Add some beautiful sparkle with our engagement banner and place jars of flowers in the bride's wedding colors around the house. Make the woman of the hour feel like a queen by decorating her chair with a "Bride to Be" banner. If your bridal buddy is more on the funny side, and less on the fancy side, try our "He Asked and She Said YASSSS" banner. Guests will love taking pictures in front of this hilarious banner. Serving sweets? Of course you are. Top party cupcakes with our "He Asked" and "She Said Yes" toppers, and sprinkle the names of the happy couple around the tables with our engagement confetti.
No need to stress when it comes to hosting a bridal shower. You should enjoy the day as much as your guests. Let us help with the decor, you get the drinks, and the rest is just a walk down the aisle.
-Heather