Cheers to the Best Party Drinks!
Cheers to the Best Party Drinks!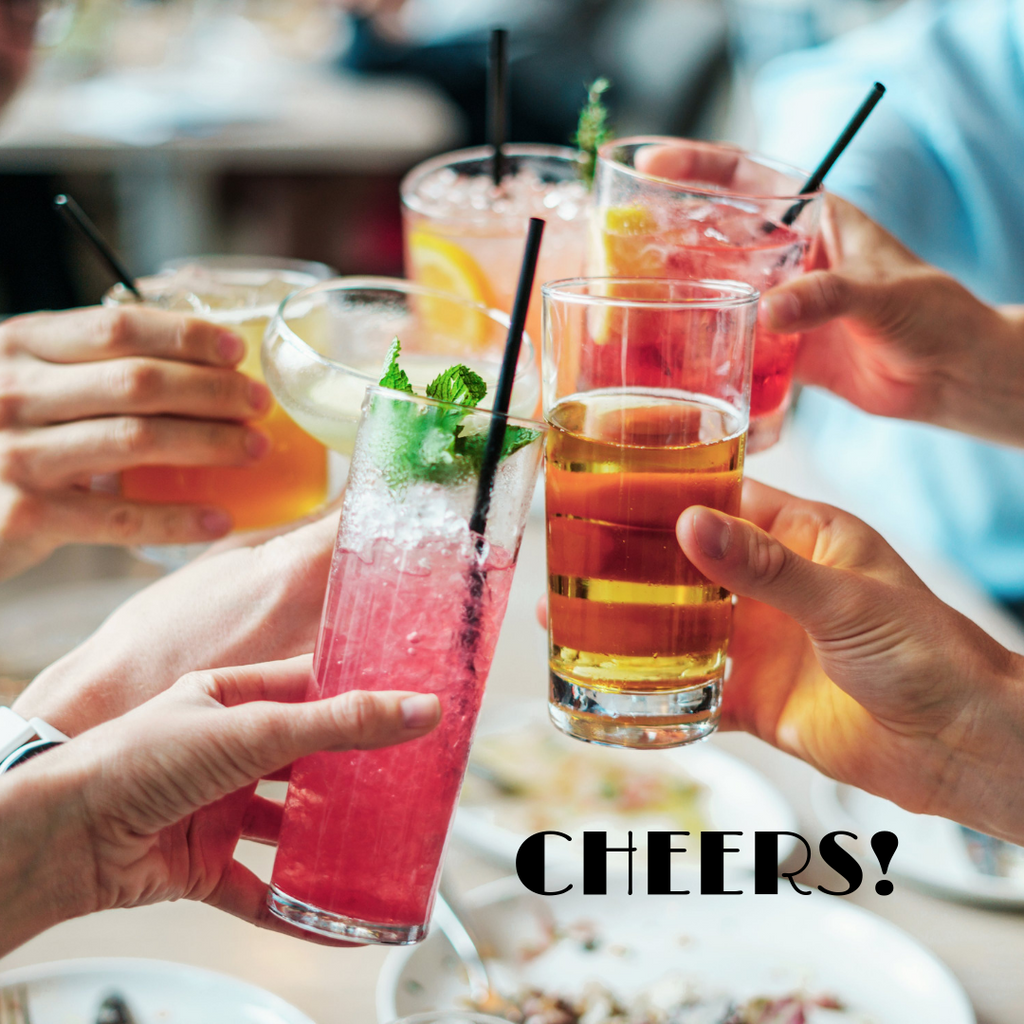 I always have food on my mind and I love to plan a party menu and custom party decor, but don't forget about the drinks! Here's a list of some delicious cocktails and mocktails that will please the whole crowd:
Aperol Spritz: my friend, Ashly, introduced these to me and now I'm officially obsessed. Any drink that starts with prosecco is okay by me. Shanti and I are both crazy about Topo Chico, so I sub that for the club soda. Yum! They are a perfect refreshing summer drink, but we also served them with our Italian antipasto spread at Christmas and they were equally delicious in the cold.
Lime Sorbet Margaritas: OMG! To be honest, I'm usually a craft beer type of gal and I don't drink a lot of liquor, but I cannot resist a good margarita. This one is especially amazing because it requires no mixing or measuring, just scoop the sorbet and top with your favorite tequila. Grown ups deserve an ice cream treat, too!
Pear Mimosas: We love love love bubbly, and this drink is a perfect festive treat for a brunch celebration, a bridal shower, or anytime you feel like a glass of bubbles! Swap the champagne for ginger ale to make a kid-friendly version.
Watermelon Lime Cooler: As far as mocktails go, you can't go wrong with a watermelon drink. Can you think of anything more delicious? Perfect for a pool party, a watermelon themed party, or even as a brunch punch. With only three ingredients: watermelon, lime, and ginger ale; it's simple and perfect.
Arnold Palmer: If you make me choose my favorite all time drink, this is it. Maybe it's that I'm Southern, but maybe it's because it's just a perfect drink. Half lemonade and half iced tea makes it tasty, refreshing, and slightly caffeinated. So, yes, it's perfect. For your party guests who want a little something extra, set a bottle of Iced Tea Vodka on the table and let them mix it just how they like it!
Don't forget cute straws and straw toppers to keep it festive. Drink up and party on, friends!
-Heather