5 Tips For Surviving A Flight With Young Kids
5 Tips For Surviving A Flight With Young Kids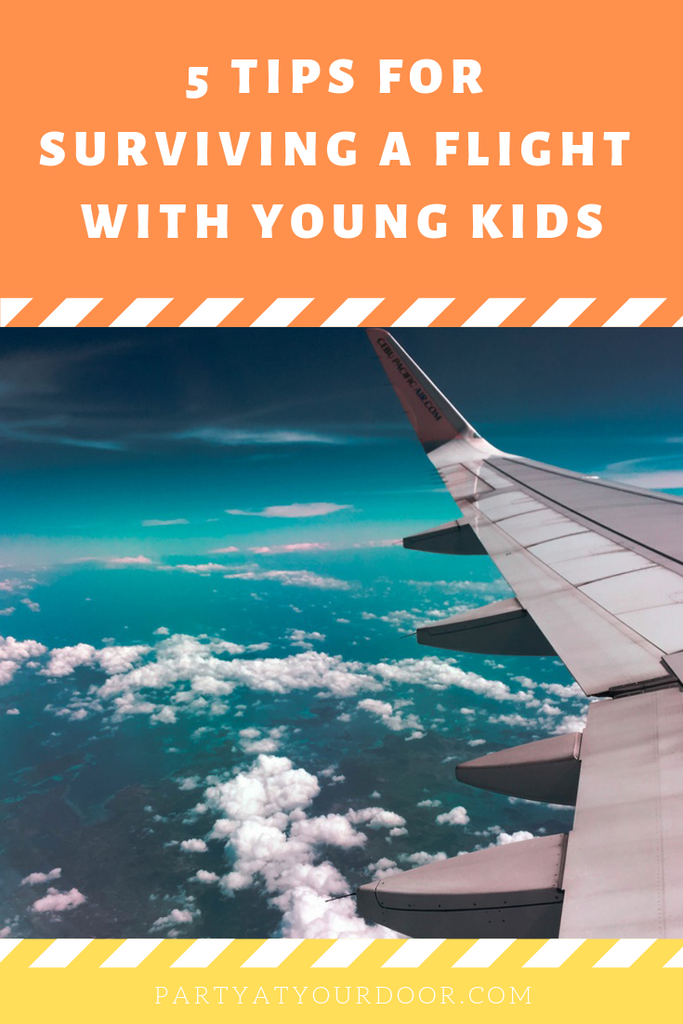 5 Tips For Surviving A Flight With Young Kids
We travel often with our kids. Too often, some might argue. But after several airport meltdowns and diaper explosions, I've learned a few things to manage a flight with both a toddler and a baby.
Travel Light
Nothing is more stressful than carrying around loads of luggage AND chasing a toddler. So check what luggage you can, the less you have to carry, the better. Typically, I only bring a small backpack as a personal item. Additionally, I make my toddler carry what she can in a leashed backpack. I know the toddler leashes are a bit controversial, but when you have Usain Bolt for a toddler, you don't want to risk being tackled by TSA because you had to chase your kid through security. Lastly, for my infant, I strap her into her car seat which is attached to my GOGO Babyz Mini. I love that car seat stroller because it's lightweight, you can leave it on when you strap it to the airline seat, and it makes getting around the airport so much easier (and faster!).
Pack surprises!
I don't know about your toddler, but mine has an incredibly short attention span. Instead of just packing new toys, I also wrap them. A few of my favorite goodies are Model Magic (I find it a little less messy than Play-Doh), puzzles, and our Confetti Push Pops are great way to hide little toys and are so much fun for the kids. You can also order some of our airplane cutouts, because it is awfully fun to decorate a plane, while on a plane!
Consider their bed and nap times.
Having flown during the day and overnight, I can say from my personal experience that flying overnight DID NOT go well for our kids. They were so grouchy and the poor woman in front of my toddler suffered tremendously because of it (I'm amazed she didn't get whiplash from all the kicking). While flying during the day can feel like an eternity, the kids are always in much better moods in flight and more likely to be ready for the start of your trip.
Snacks, snacks, and more snacks.
I learned very early that you can't pack too many snacks when flying. And TSA will let you let your take them through security, just remember to put them all in a clear bag. Regulations can change often, so always be sure to
double check
BEFORE you get to the airport.
Hope for the best, prepare for the worst. 
Will your baby have a blow out 5 minutes after takeoff? Probaby. Will your toddler have a meltdown while waiting to board? Most definitely. So do your best to prepare for worst case scenarios. Pack ziplocs, bring your toddler's favorite stuffed animal, pack more snacks than you think you need, have an extra change of clothes for your baby (and you!), bring a pacifier to help your baby adjust to the cabin pressure changing, and most importantly, pack lots and lots of patience.
Safe Travels!
 - Ashley Willet