3 of the Most Popular Winter Party Themes
3 of the Most Popular Winter Party Themes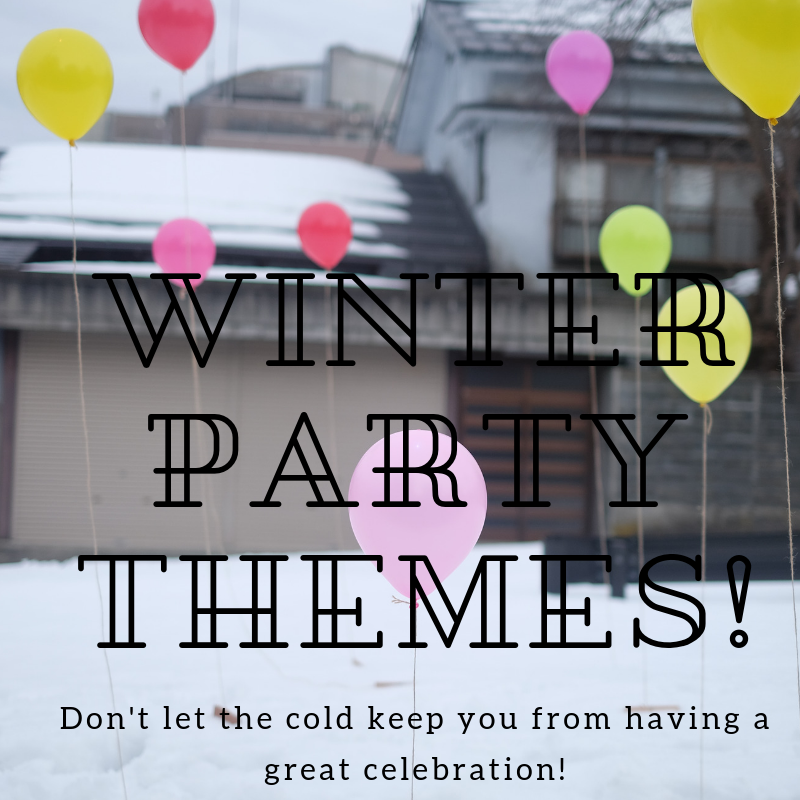 Shanti and I both have winter birthdays and have lamented over how fun it would have been, growing up, to have a summer birthday so we could have thrown pool parties or done ANYTHING outside rather than being cooped up indoors. And then there's all the craziness of the winter holidays that can sometimes overshadow a birthday that's stuck in the middle. But, never fear, we have some great ways to decorate and celebrate a winter birthday that your guests won't forget!
Winter ONEderland
A first birthday, no matter the season, is a day to celebrate big and start birthday traditions for your little one. Create a ONEderland by sprinkling personalized snowflake confetti around the party, and be sure to save some for the scrap book! And speaking of the scrapbook, having a picture of your baby with caked smooshed all over their face and hands is a must! When it comes to smash the cake and take the pics, make it special with a wintery cake topper and a matching high chair banner. I can't help myself; I love a themed menu and there's no such thing as too cheesy, literally or figuratively. Make a simple cheese ball by combining 2 - 8 ounce packages of cream cheese with one clove of minced garlic, roll into two balls (one slightly larger than the other), roll each in grated white cheddar, and decorate like a snowman using black olives and a carrot. Coat chocolate sandwich cookies in white almond bark and decorate with blue and silver sprinkles for an icy look. 
Winter Express 
The popular movie about riding an enchanted train all the way to the North Pole captures kid's hearts and fills them with the magic of the season. Keep that magic going with a Winter Express Train themed party. From the banner, to the centerpiece, to the garland, these decorations will turn the indoors, into the wintery outdoors. For an easy "cheat" recipe, use store bought sugar cookie dough and dye half red. Roll the dough into "snakes" and twist a red & white piece together to form candy canes, or use the same dough and cut our ornament shapes for the kids to frost & decorate. If you need some games to keep the kiddos entertained, our felt Christmas Trees and Snowmen can be used like a holiday version of Pin the Tail on the Donkey. Hand the kids an ornament for the tree, or a top hat for the snowman, blindfold them, and let them take turns trimming the tree or dressing the snowman. Leave them up all season to keep tiny hands busy on those cold days!
Winter Woodland Animals
If you have a little one who loves animals and has a winter birthday, we have the perfect party for you! Our Winter Woodland Animal themed decorations are perfect for a birthday or winter time baby shower, and can even be customized with pink or blue bows. Kids can immerse themselves into the winter woods with our fun animal photo booth masks. Take cute pictures for your scrapbook, and then let them run wild wearing their masks to burn off the cake! Our garland can be used after the party as a bedroom or playroom decoration and so can the name section of the birthday banner, so the party keeps going! Make cute hedgehog cupcakes using cake mix to take the stress level down and try making easy "acorns" by attaching mini peanut butter sandwich cookies to chocolate kisses. Red wax covered cheese rounds look like forest toadstools if you paint white dots on the outside with a paint pen.
Don't let the winter blues keep you from having a great celebration. Decorate the cozy indoors to match the winter outdoors and let the fun begin!