Eek! Monsters!
Eek! Monsters!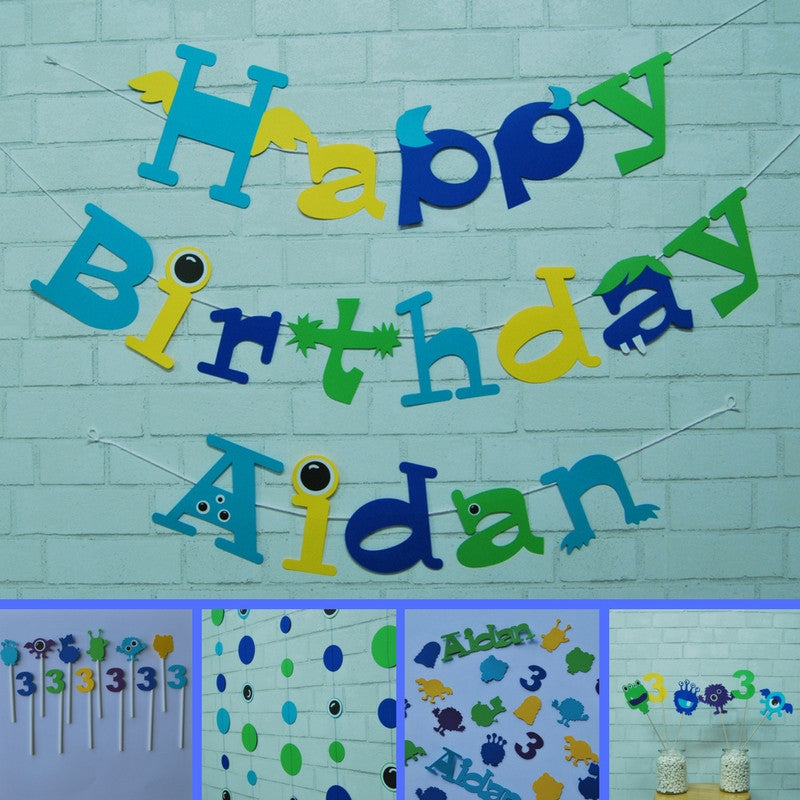 Monsters don't have to be scary; in fact, they can be downright adorable! If your little one is into monsters, don't wait for Halloween to bring out the decorations, throw a fun and silly monster themed birthday party! The bright colors and googly eyes are the perfect backdrop for a kid friendly celebration.
Speaking of backdrops, our monster eye garland makes a great photo booth background, or can be used to add a fun pop of color and whimsy to a blank wall. Each order comes with five strands and has funny eyes scattered throughout. Kids will love it! Of course, for any kid celebration, the dessert is the star of the party, and these cupcake toppers are the cutest way to top them! Party guests are sure to clamour for their favorite monster. Go all the way by serving them in these crazy eyeball cupcake liners!
To say "Happy Birthday" to your little monster, put our oversized monster banner on the wall! With crazy hair, snaggle teeth, and wonky eyes, this colorful banner is both fun and functional. When the party is over, you can hang the name section of the banner in a bedroom or playroom to keep the party going after the guests are gone. Our centerpieces match the banner perfectly and can double as fun photo booth props, or can even be used after party as part of a monster puppet show! Getting double duty out of your party decorations is never a bad thing!
For the first time, we have collaborated with another maker mama on a party theme, and we are excited to share her adorable creations with you! Head over to Yippitee to see her monster themed birthday t-shirts. They match our monster decor perfectly, and will make your party pics perfect! And, as always, our motto is: never forget the confetti!