A Talent Show Birthday Party
A Talent Show Birthday Party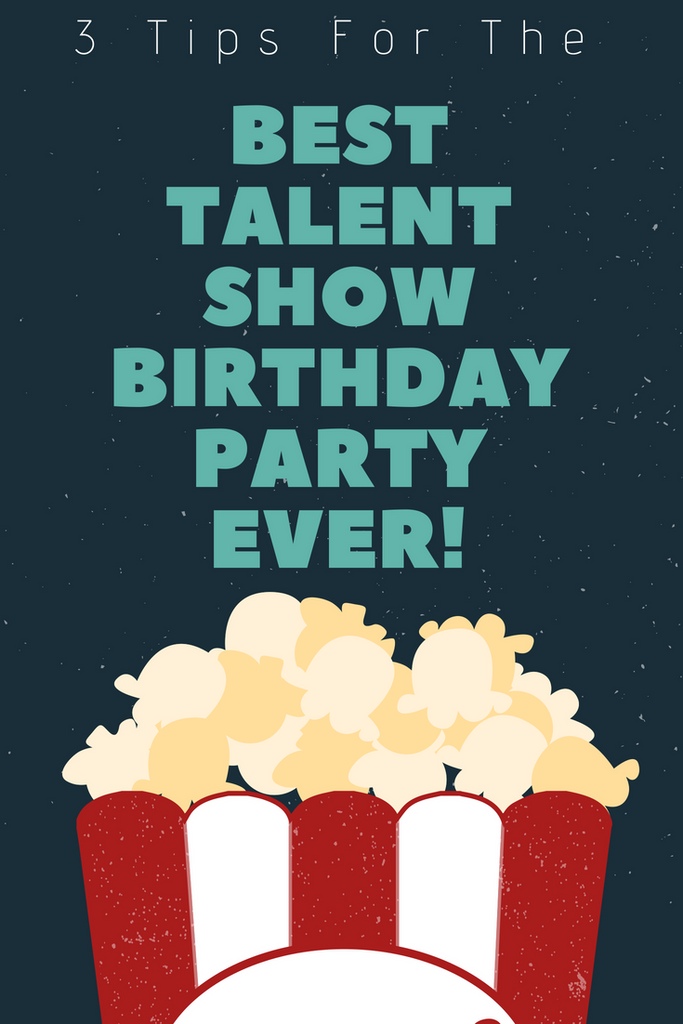 No one wants to throw a boring, bland birthday party. The key to making your celebration extra fun is to have an awesome theme, and super cute custom party decorations! When I was a kid, my dad suggested something so cool for my party, I knew all my friends would have a blast! A talent show birthday party. I know, this sounds strange and could easily turn into a disaster without some planning and the right Party Supplies, but have no fear, I have prepared a full guide to have a jaw-dropping, totally wicked talent show birthday party!
Step 1: Keep it friendly
One of the most important things to keep in mind about having a talent show birthday party is to keep it simple. Not simple in terms of food, decorations and fun, but rather plan for a small group of friends instead of a big crowd. This is important because showing off your true talent can be quite nerve wracking when you do it in front of a large amount of people. When your closest friends are watching, there will be nothing but smiles and friendly encouragement as each person performs.
Step 2: Set the stage
Every party needs decorations. It's just not the same without them! Make sure to create an amazing stage so that when every party goer steps into the spotlight, they feel like the star of the show. This can be done in your living room, porch, game room or whatever space you find suitable and roomy (remember, someone could perform and acrobatics routine). You can even set up in your backyard and use pallets or plywood to create the stage. You can find simple and cheap curtain rods at most home goods stores that you can hang from the ceiling using small, screw-in hooks. Find some cute fabric at a craft store and drape it over the rods. Make sure everyone who enters the party feels like a superstar by providing dressing robes, feather boas and fuzzy slippers, and when it's time to shine, reveal the fabulous costume underneath. As for basic decor, try out something like this birthday banner  from our shop. It is clean and simple, yet super cute and fun!
Step 3: Fancy feasting
Ahhhh, food. The only real reason to go to a party. First of all, everyone needs their own personalized popcorn vessel. Duh. Everyone needs something to munch on while watching their friends perform, and to fuel up for their big moment. Have some sugar cookies cut out as stars prepared for everyone to decorate after the show, so everyone's a winner! Keep the snack bar full of candy and other goodies so no one gets grouchy halfway through the show.
At the end of the day, how you organize the party is up to you. You can have everyone vote on a winner, but that might create some drama at the end of the night. Everyone's a winner at this party. Just keep the mood light and encouraging and have fun with it!
Also another fun tip is to record the whole show on your phone or camera, edit the footage after the party, and send everyone a copy along with a thank-you note/email.
Happy Partying!
-Anna Makar