4 Tips for Throwing the Best "Sprinkle" Baby Shower
4 Tips for Throwing the Best "Sprinkle" Baby Shower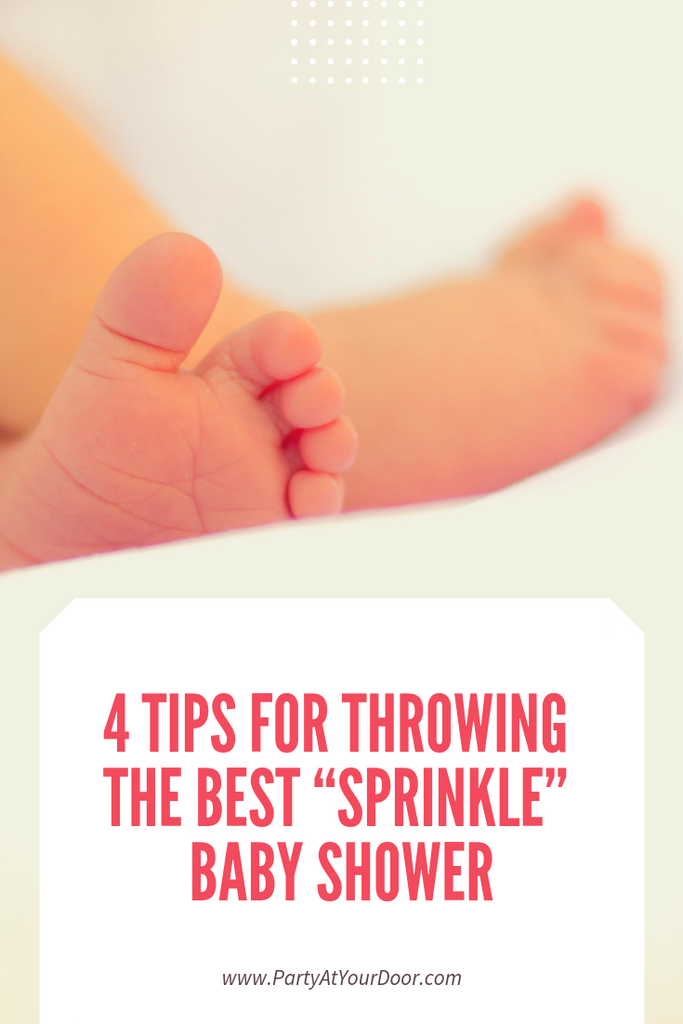 This isn't your first rodeo. You've had the big extravagant, first born baby shower. So what do you do for your second (or perhaps third or fourth) baby shower? Luckily, we've got you covered with custom party decorations to celebrate your "Sprinkle" Baby Shower. Here's how you can throw the best Sprinkle Party:
Pamper Mom. The first shower, Mom likely got everything (and more) she needed for baby. So use this Sprinkle Party as a way to pamper the well deserving mom. Suggest guests buy mom a trip to the nail salon, credit towards a "babymoon" vacation, a prenatal massage, pre-paid cleaning services, etc.
Host a Diaper Drive. If your new addition is the same gender as your oldest, then you likely have just about everything you need. Take this opportunity to help out some moms who might not be as fortunate. Here in Austin, we have the Austin Diaper Bank. They are an organization that helps give diapers to families in need. I hosted a diaper drive for my second daughter's Sprinkle Party and we donated over 1,000 diapers to the Austin Diaper Bank!. Diaper banks are located all across the country. Research and see if there is a diaper bank located near you.
Host an Ice Cream Social! Who doesn't love ice cream? Set up a self service, ice cream social Sprinkle Party for the experienced mom in your life. Purchase our Sprinkled With Love party decorations and pair them with some fun games.
Gifts for a growing family. Mom likely has about everything she might need from baby #1. Encourage guests to buy gifts that she might not have yet, like a double stroller, an extra car seat, and lots and lots of diapers.
We've got everything you need to throw the best Sprinkle Shower for the mom in your life!
Happy Sprinkling!
-Ashley Willet