3 Tips to Throw the BEST New Year's Eve Party
3 Tips to Throw the BEST New Year's Eve Party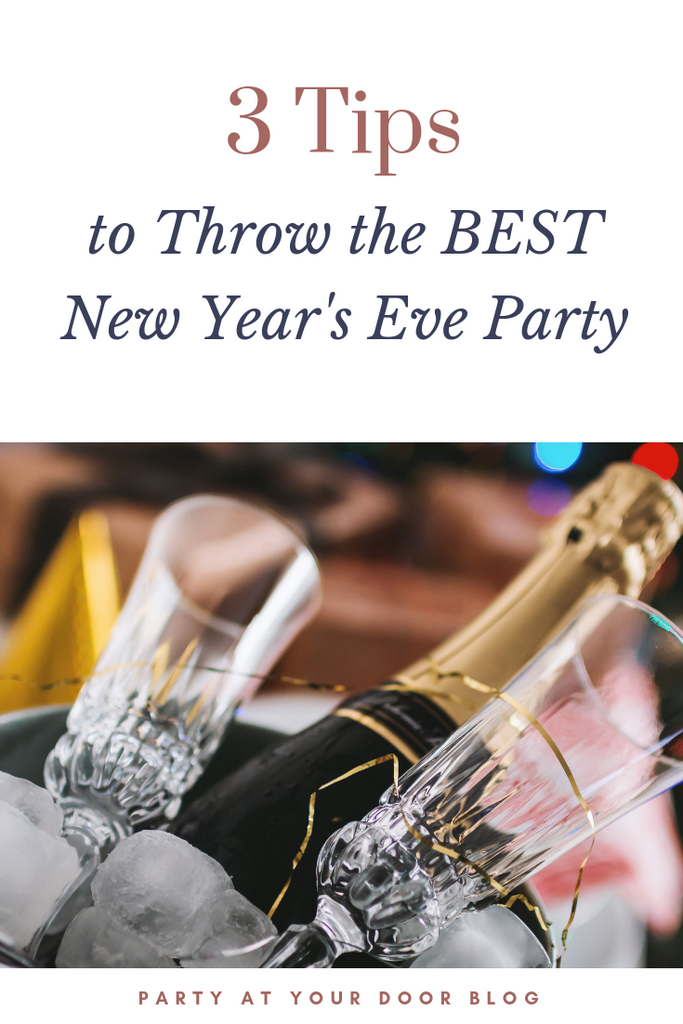 New Year's Eve always sneaks up on me, every single year. I always hustle, hustle, HUSTLE to get through the Christmas rush, and then I stop to take a break and BAM it is New Year's Eve and we are never organized.
So this year, we are determined to be organized for NYE, so I can relax and enjoy it, instead of being unprepared and rushing around at the last minute.
To help keep me (and you!) on track for a stress free party, here are our top 3 tips to throwing the best New Year's Eve Party!
1) Order decorations RIGHT NOW! If you wait until after the Christmas rush, you won't have enough time to have things shipped (trust me, I've tried!), and who in their right mind wants to sludge around in the cold and snow to get picked over decorations from Party City?! We offer tons of a la carte items, or one box that has everything you need in just one click!
2) Get your invitations organized. I personally love Punchbowl. I opt for the phone app, and have never in my life had a 100% RSVP response until using this app. It is so easy, and their New Year's Eve designs will not disappoint! Here is a sneak peek at a few of my favorite free designs.
3) Pre-made drinks are a life saver, and a champagne drink is just too festive and delicious to pass up! Not only is it so nice to offer guests a drink as soon as they walk in the door, it makes things flow nicely when all you have to do is walk up to a table and pour, instead of mix, muddle, shake, and stir. We often let people know on the invitation what the provided drink will be, and then suggest they BYOB for anything they'd like besides that. The other benefit is that you aren't left with bottles and bottles of left over beer, wine, and alcohol that you purchased and wasn't consumed.